CLASS 46

Now in its twelfth year, Class 46 is dedicated to European trade mark law and practice. This weblog is written by a team of enthusiasts who want to spread the word and share their thoughts with others.
Who we all are...
FRIDAY, 15 JULY 2011
Poland: these are not precedents in similar cases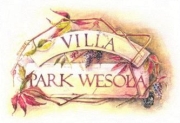 The Polish Patent Office invalidated the right of protection for the word-figurative trade mark VILLA PARK WESOŁA R-171029 owned by "VILLA PARK WESOŁA" Spółka z o.o. The request was filed by MPM PRODUCT Spółka z o.o. the owner of the word trade mark "villa park" R-139436 that was registered with an earlier priority. MPM filed also a civil suit against "VILLA PARK WESOŁA" Spółka z o.o. claiming the infringement of its trade mark rights. However, the court dismissed the injunction.
"VILLA PARK WESOŁA" Spółka z o.o. decided to file a complaint against the decision of the PPO. The Company claimed
inter alia
that even a civil court shared the company's argument stating that there is no risk of confusion in a group of relevant recipients of services bearing the trademarks at issue.
The Voivodeship Administrative Court in Warsaw in its judgment of 24 March 2011 case file
VI SA/Wa 1901/10
dismissed the complaint and ruled that, undoubtedly, the Polish Patent Office, while considering the specific case at issue, acts under certain laws and regulations. In such situation one must understand that the PPO does not decide on the case based upon the judgments of the courts. This, of course, does not mean that if the specific circumstances of the case allow for taking into account the judgment, the Patent Office may not decide on a case in accordance with a convergent judicial decision issued in a similar case. This judgment is not final yet. Posted by: Tomasz Rychlicki @ 12.36
Tags:
Polish Administrative Proceedings Code
,
Polish Patent Office
,
similarity of goods
,
similarity of services
,
similarity of signs
,
trade mark infringement
,
trade mark invalidation
,
Voivodeship Administrative Court
,
precedents
,



Sharing on Social Media? Use the link below...
Perm-A-Link:
https://www.marques.org/blogs/class46?XID=BHA2462
Reader Comments: 0
Post a Comment
MARQUES does not guarantee the accuracy of the information in this blog. The views are those of the individual contributors and do not necessarily reflect those of MARQUES. Seek professional advice before action on any information included here.
The Class 46 Archive