CLASS 46

Now in its twelfth year, Class 46 is dedicated to European trade mark law and practice. This weblog is written by a team of enthusiasts who want to spread the word and share their thoughts with others.
Who we all are...
TUESDAY, 12 JULY 2011
Poland: there are no precedents but suggestions are advisable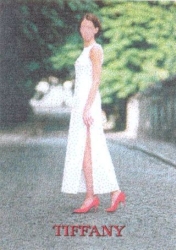 Tiffany & Broadway Inc. Div. of Texpol Corporation from Huston filed a cassation complaint against the judgment of the Voivodeship Administrative Court in Warsaw of 19 October 2009 case file VI SA/Wa 643/09. The VAC dismissed the complaint against the decision of the Polish Patent Office in which the PPO invalidated the right of protection for the word-figurative trade mark TIFFANY R-153644. The request for invalidation was filed by Tiffany & Co. from New York. The New York's company claimed the similarity of signs and a breach of its over 150-years reputation applied to jewellery products.
The Supreme Administrative Court in its judgment of 31 May 2011 case file
II GSK 611/10
overturned the questioned judgment and sent the case back for reconsideration. The SAC ruled that the reputation of a trade mark is associated with its high distinctive ability, and such ability is weakened if more entrepreneurs are using the same or similar trade marks to designate their goods. The Court noted that the reputation is a matter of facts and the evidence suggesting that this sign could be popular and considered to be attractive also in Poland, due to the popularity of Truman Capote's book and the movie "Breakfast at Tiffany's", was not sufficient. What was also important is the fact that the SAC noted that cases between the same parties relating to trade marks with the word "Tiffany" were already the subject of recognition by this Court. See "
The Polish TIFFANY's trade marks saga continues
" and "
Poland: cross-border reputation
". Although there were similar arguments presented by the parties, each case brought before the SAC was related to the legality of separate and non-identical decisions. The VAC has to consider these differences, but the SAC also ruled that it would be advisable to take into account the views expressed in earlier judgments of the Supreme Administrative Court based on the background of similar cases between the same parties. Posted by: Tomasz Rychlicki @ 13.39
Tags:
Polish Supreme Administrative Court
,
reputed trade marks
,
trade mark invalidation
,
trademark law
,



Sharing on Social Media? Use the link below...
Perm-A-Link:
https://www.marques.org/blogs/class46?XID=BHA2455
Reader Comments: 0
Post a Comment
MARQUES does not guarantee the accuracy of the information in this blog. The views are those of the individual contributors and do not necessarily reflect those of MARQUES. Seek professional advice before action on any information included here.
The Class 46 Archive