CLASS 46

Now in its twelfth year, Class 46 is dedicated to European trade mark law and practice. This weblog is written by a team of enthusiasts who want to spread the word and share their thoughts with others.
Who we all are...
FRIDAY, 8 JULY 2011
General Court: TDI rejected
In Judgment T-318/09, the GC confirmed that TDI is descriptive for the goods 'Vehicles and constructive parts thereof', given that being equipped with a 'turbo diesel injection' or 'turbo direct injection' engine is an essential characteristic of a vehicle.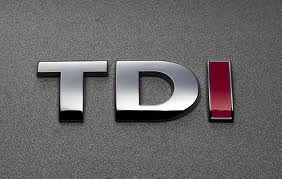 Considering that the vehicles are sold under the same names on the entire internal market, there is no difference between the various parts of the European Union in terms of the relevant public's understanding of the meaning of that sign- the applicants were thus required to adduce evidence that it had acquired distinctive character through use in each of the 15 Member States of the European Union at the time when the application for registration was filed. It submitted, among others, advertising material where the sign TDI always appears with another mark belonging to the applicants, such as the trade marks Audi, VW or Volkswagen. The Court has, however, held on numerous occasions that advertising material on which a sign which is devoid of any distinctive character always appears with other marks which do have such distinctive character does not constitute proof that the public perceives the sign applied for as a mark which indicates the commercial origin of the goods. Therefore, it was not established that the sign acquired disctinctiness in the meaning of Article 7 (3) CTMR.
Posted by: Laetitia Lagarde @ 09.16
Tags:
General court
,
TDI
,
absolute grounds
,



Sharing on Social Media? Use the link below...
Perm-A-Link:
https://www.marques.org/blogs/class46?XID=BHA2449
Reader Comments: 0
Post a Comment
MARQUES does not guarantee the accuracy of the information in this blog. The views are those of the individual contributors and do not necessarily reflect those of MARQUES. Seek professional advice before action on any information included here.
The Class 46 Archive