CLASS 46

Now in its twelfth year, Class 46 is dedicated to European trade mark law and practice. This weblog is written by a team of enthusiasts who want to spread the word and share their thoughts with others.
Who we all are...
WEDNESDAY, 29 JUNE 2011
BONFAIT, BUONFATTI, GOODDONE!
In Judgment T-471/09, the General Court annulled the contested decision of the Fourth Board of Appeal which found likelihood of confusion between word trademarks BUONFATTI and BONFAIT for similar goods in Classes 29 and 30 (prepared meals usually contain the raw ingredients registered by the earlier mark and are thus complementary).
The relevant public, from Benelux, consists of Dutch and French-speaking consumers, for whom the signs will have only a weak phonetic and visual similarity.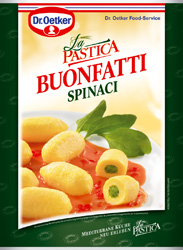 Conceptually, the Board erred in holding that both trademarks have a similar underlying meaning of a grammatically incorrect expression, claiming that "bon" and "buon" on one hand, and "fait" and "fatti" on the other hand, can be perceived as having the same meaning, even for those consumers which have a limited knowledge of French and Italian language. It is rather very unlikely that the average consumer, even if understanding the earlier mark BONFAIT, starts to translate the contested trademark BUONFATTI, when purchasing common foodstuff goods. This weak conceptual similarity leads to the conclusion that there can be no likelihood of confusion between the trademarks, reinforced by the different impression produced by the marks, that BONFAIT and BUONFATTI belong either to the French or Italian language, thus undermining the similarity between the respective goods identified by the signs.
Posted by: Laetitia Lagarde @ 13.03
Tags:
General court
,
likelihood of confusion
,
bonfait
,
buonfatti
,



Sharing on Social Media? Use the link below...
Perm-A-Link:
https://www.marques.org/blogs/class46?XID=BHA2435
Reader Comments: 0
Post a Comment
MARQUES does not guarantee the accuracy of the information in this blog. The views are those of the individual contributors and do not necessarily reflect those of MARQUES. Seek professional advice before action on any information included here.
The Class 46 Archive