CLASS 46

Now in its twelfth year, Class 46 is dedicated to European trade mark law and practice. This weblog is written by a team of enthusiasts who want to spread the word and share their thoughts with others.
Who we all are...
MONDAY, 30 MAY 2011
Poland: Churches struggle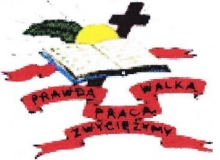 The Polish Catholic Church of Poland (PCCP) from Warsaw filed an opposition against the decision on the grant of the right of protection to the word-figurative trade mark "PRAWDĄ, WALKĄ, PRACĄ ZWYCIĘŻYMY" R-209240 (through truth, struggle and work we win), registered for the Polish National Catholic Church in the Republic of Poland from Warsaw.
The PCCP argued that the questioned trade mark was filed in bad faith by the priest, who previously belonged to the PolishCatholic Church of Poland and later founded the Polish National Catholic Church. However, the trade mark is now owned by the American headquarters of the National Catholic Church. The Adjudicative Board of the Polish Patent Office has decided to stay proceedings until the validation of the entry of the new trade mark owner in the register of trade marks. Posted by: Tomasz Rychlicki @ 16.55
Tags:
Poland
,
Trade marks
,
Polish Act on Industrial Property Law
,
bad faith
,



Sharing on Social Media? Use the link below...
Perm-A-Link:
https://www.marques.org/blogs/class46?XID=BHA2397
Reader Comments: 0
Post a Comment
MARQUES does not guarantee the accuracy of the information in this blog. The views are those of the individual contributors and do not necessarily reflect those of MARQUES. Seek professional advice before action on any information included here.
The Class 46 Archive