CLASS 46

Now in its twelfth year, Class 46 is dedicated to European trade mark law and practice. This weblog is written by a team of enthusiasts who want to spread the word and share their thoughts with others.
Who we all are...
WEDNESDAY, 18 MAY 2011
OHIM- more on opposition procedure rules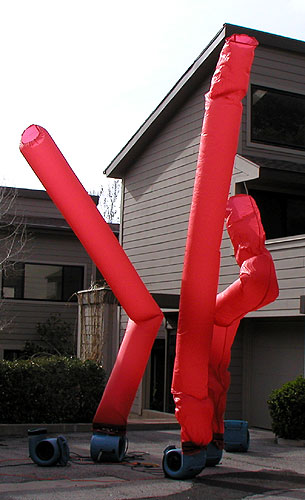 Case T-488/09 is the story of an opposition against CTM application REDTUBE on the basis of earlier unregistered rights Redtube and the use of website of the same name, on the grounds of Article 8 (4) CTMR. Alas, there was never a decision on the merits because the opponent filed the request after the expiration of the 3 months period, in particular the bank transfer request for the payment of the fee was made one day too late. After paying the surcharge of the fee, the OHIM sent him a communication notifying the opposition admissible, however after a letter by the owner of the CTM application , the Office retracted its communication saying it had been sent by mistake.
This case nevertheless raised a lot of procedural questions, the General Court confirming all of the OHIM's practice, which main issues can be summarized as follows:
- conditions laid out in Article 8 (3) (a) (b) Regulation n°2869/95 on the Fees payable to OHIM are cumulative and not alternative (ie. Evidence of payment transfer ordered in time AND surcharge of payment if not received in time by Office) to consider an opposition admissible
- there is no violation of legitimate expectations principle (according to which a the opponent claimed it had justified hopes to rely on a legislative act or conduct of the office) no matter what the German version stated ('und' made believe that they were alternative conditions) since the consolidated version of the Regulation on EUR-LEX clearly states that ' This document is meant purely as a documentation tool and the institutions do not assume any liability for its contents'
- the procedure between OHIM and the opponent on the question whether the opposition is deemed admissible constitutes an Exparte procedure
- a communication by OHIM does not constitute a decision with binding legal effects, but only a simple procedural measure; the opposition division, although not stating it expressly in its decisions since a change of format in 2005, still examines the admissibility of the opposition in accordance with the Rules of CTMIR. The principles of 'actus contrarius' according to which an act must be amended by an act of the same nature, is irrelevant here.
Posted by: Laetitia Lagarde @ 11.32
Tags:
General court
,
fees
,
nature communication
,



Sharing on Social Media? Use the link below...
Perm-A-Link:
https://www.marques.org/blogs/class46?XID=BHA2382
Reader Comments: 0
Post a Comment
MARQUES does not guarantee the accuracy of the information in this blog. The views are those of the individual contributors and do not necessarily reflect those of MARQUES. Seek professional advice before action on any information included here.
The Class 46 Archive