CLASS 46

Now in its twelfth year, Class 46 is dedicated to European trade mark law and practice. This weblog is written by a team of enthusiasts who want to spread the word and share their thoughts with others.
Who we all are...
FRIDAY, 6 MAY 2011
Battle over wine and Stone bulls
Toro is one of the well-known words associated with Spain; what is less know is that Toro is also a town located in Castile and Leon (Spain) which is famous for its production of wine.
In case T-358/09, Consejo Regulador de la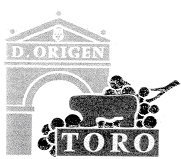 Denominacion de Origen Toro (the Regulating Council for designation of origin "Toro", the town) filed a notice of opposition against word sign TORO DE PIEDRA ('stone bull') registered by Sociedad Agricola Requingua (Chile), on the basis of its figurative trademark, composed in part of a black set of images comprising a bunch of grapes and a form that will be perceived as the statue of an animal placed on a base on which is written 'toro'.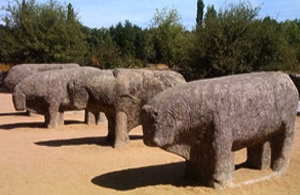 The General Court upheld the likelihood of confusion between the two signs for the same goods, namely 'wines', on the basis they share the word 'toro' which constitutes a particularly important factor of similarity, particularly for Romance-language speaking consumers- as a reference to an animal, which brings the signs at issue closer together. In the earlier mark, the word 'toro' is written in a way that makes it stand out clearly and in the CTM application, the same word is situated at the beginning of the sign to which the consumer will pay more attention.
Click here for the report by IP-Tango in the most appropriate language for this case.
Posted by: Laetitia Lagarde @ 16.36
Tags:
General Court
,
Toro di piedra
,
wine
,



Sharing on Social Media? Use the link below...
Perm-A-Link:
https://www.marques.org/blogs/class46?XID=BHA2368
Reader Comments: 0
Post a Comment
MARQUES does not guarantee the accuracy of the information in this blog. The views are those of the individual contributors and do not necessarily reflect those of MARQUES. Seek professional advice before action on any information included here.
The Class 46 Archive