CLASS 46

Now in its twelfth year, Class 46 is dedicated to European trade mark law and practice. This weblog is written by a team of enthusiasts who want to spread the word and share their thoughts with others.
Who we all are...
THURSDAY, 5 MAY 2011
Did you say polo-polo?
In case T-228-09, the General Court confirmed there is likelihood of confusion between word sign U.S. POLO ASSN. and earlier sign POLO-POLO for identical goods in Class 24 (textiles and such) for the average consumer in the European union, who might only have an imperfect recollection of the earlier mark.
The initials U.S. –relating to the geographical origin of the goods, cannot be regarded as particularly distinctive- and the abbreviation ASSN are not sufficient to remove a certain degree of visual similarity between those signs; these elements will be pronounced by English-speaking section of the relevant public, letter by letter, or even left unsaid by the majority of that public.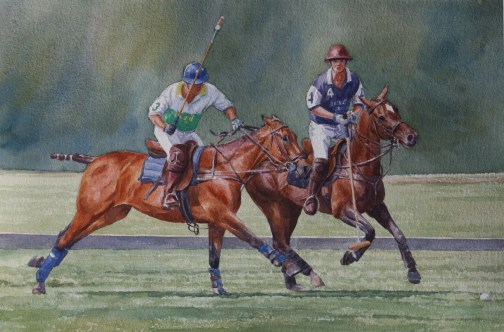 The majority of the relevant public will not perceive the meaning of the abbreviation ASSN. and will not realize that the mark applied for refers to the name of an American institution in that field. Further, even if, for the Spanish-speaking section of the relevant public, POLO may correspond to a family name or mean something other than a sport of hockey on grass, played on horseback using long-handled mallets and a wooden ball, is not such as to invalidate the Board of Appeal's finding as regards the conceptual similarity of the signs at issue.
For a new way to play polo, see here and a famous Polo Polo, click here.
Posted by: Laetitia Lagarde @ 09.33
Tags:
General Court
,
Likelihood of confusion
,
Polo
,



Sharing on Social Media? Use the link below...
Perm-A-Link:
https://www.marques.org/blogs/class46?XID=BHA2362
Reader Comments: 0
Post a Comment
MARQUES does not guarantee the accuracy of the information in this blog. The views are those of the individual contributors and do not necessarily reflect those of MARQUES. Seek professional advice before action on any information included here.
The Class 46 Archive