CLASS 46

Now in its twelfth year, Class 46 is dedicated to European trade mark law and practice. This weblog is written by a team of enthusiasts who want to spread the word and share their thoughts with others.
Who we all are...
MONDAY, 2 MAY 2011
Labastida: from Door to Castle- there can only be likelihood of confusion
In case T-345/09, the CTM application PUERTA DE LABASTIDA for classes 29, 33 and 35 had been successfully opposed on the basis of Spanish and Community trademarks CASTILLO DE LABASTIDA registered for classes 33 and 35.
Firstly, proof of genuine use was contested. The Court found in favor of the opponent, that despite that invoices only showed the use of initials "CL", it resulted from the rest of the documents submitted that it referred to CASTILLO DE LABASTIDA and the BOA rightly took into account such invoices in view of the important sales amount (over 45,000€) destined to different persons.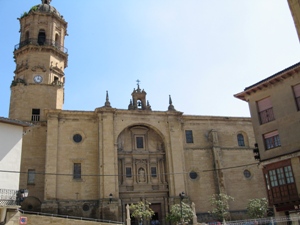 The goods and services being similar and/or identical, there is likelihood of confusion for the average EU consumer, between the signs which share the same distinctive element LABASTIDA-which is a village located in the Rioja region- enhanced by the presence of the preposition 'de', which means that the elements 'puerta'(door) and 'castillo'(castle) are generic. The contested CTM owner failed to bring the proof that the term LABASTIDA is a geographical indication(GI) in the meaning of Article 7(1) (j)CTMR nor is it present in the list of protected Rioja wines. In any event, the CTM owner cannot bring up absolute grounds defense in an opposition case and should have applied for cancellation if it believed the Opponent's trademark to be void.
Posted by: Laetitia Lagarde @ 06.57
Tags:
General Court
,
Opposition
,
Labastida
,



Sharing on Social Media? Use the link below...
Perm-A-Link:
https://www.marques.org/blogs/class46?XID=BHA2352
Reader Comments: 0
Post a Comment
MARQUES does not guarantee the accuracy of the information in this blog. The views are those of the individual contributors and do not necessarily reflect those of MARQUES. Seek professional advice before action on any information included here.
The Class 46 Archive