CLASS 46

Now in its twelfth year, Class 46 is dedicated to European trade mark law and practice. This weblog is written by a team of enthusiasts who want to spread the word and share their thoughts with others.
Who we all are...
THURSDAY, 17 MARCH 2011
Poland: a letter is not enough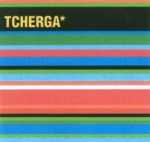 DOMAIN MENADA Sp. z o.o. applied for the right of protection for the word trade mark "TCHERGA – ŻYJ KOLOROWO" for goods in Class 33 such as alcoholic beverages (except beers). The Polish Patent Office refused to grant the right of protection because it found similarity with the earlier trade mark TCHERGA IR-0829406 owned by Droujestvo S Ogranitchena Otgovornnost BELVEDERE Capital Management.
DOMAIN MENADA pointed out that it is a controlled company and the Bulgarian entrepreneur is the controlling one, where both enterprises form a homogeneous capital group and remain inseparable commercial contacts and in the interest of both parties is that DOMAIN MENADA is granted the right of protection for a trademark in question and a letter of consent signed by the Bulgarian company was a proof of such an approach. DOMAIN MENADA argued that the same evidence was brought in case of the TCHERGA CRAZY FOR COLOUR trade mark R-196255, in which the Polish Patent Office granted the right of protection.
The PPO noted that all relationships between entrepreneurs, can only be the basis for granting a license to use the trade mark. The provisions allowing for a letter of consent in relation to the trade mark rights remaining in force are not provided in Polish law. The Polish Industrial Property law introduced regulations on a letter of consent in a limited extent in the case of applying for the right of protection for a trade mark in respect of identical or similar goods, if the trade mark is identical or similar to a trade mark earlier registered in the Republic of Poland, whose registration has terminated. The right holder of the earlier right may give his/her consent for the later trade mark being granted a right of protection. The PPO noted that the TCHERGA CRAZY FOR COLOUR R-196255 was registered before the Supreme Administrative Court rendered a judgment case file II GSK 279/07. The SAC held that a letter of consent cannot be used as ground to register a trade mark since Poland did not implement Article 4(5) of the First Council Directive 89/104. See "
Poland: consent letter is not enough
". Domain Menada filed a complaint against this decision.
The Voivodeship Administrative Court in its judgment of 12 January 2011 case file VI SA/Wa 1104/10 dismissed it and ruled that capital or organizational or personal links between enterprises cannot justify and serve as the sole reason for granting the right of protection for a trademark. Posted by: Tomasz Rychlicki @ 14.53
Tags:
Poland
,
Polish courts
,
Polish law
,
Polish Supreme Administrative Court
,
Trade marks
,
letter of consent
,
Polish Act on Industrial Property Law | trade mark refusal
,
Voivodeship Administrative Court
,



Sharing on Social Media? Use the link below...
Perm-A-Link:
https://www.marques.org/blogs/class46?XID=BHA2295
Reader Comments: 0
Post a Comment
MARQUES does not guarantee the accuracy of the information in this blog. The views are those of the individual contributors and do not necessarily reflect those of MARQUES. Seek professional advice before action on any information included here.
The Class 46 Archive