CLASS 46

Now in its twelfth year, Class 46 is dedicated to European trade mark law and practice. This weblog is written by a team of enthusiasts who want to spread the word and share their thoughts with others.
Who we all are...
WEDNESDAY, 3 NOVEMBER 2010
Poland: the battle over KARDIOMED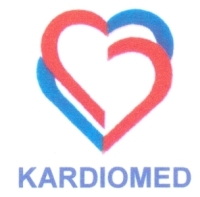 On 30 October 2002, Centrum Szybkiej Diagnostyki Kardiologicznej "KARDIOMED" Maciej Żabówka, Maciej Bylica from Tarnów applied for the word-figurative trade mark KARDIOMED for goods in Class 36 and in Class 44 (rental of medical equipment, devices and medical apparatus). On 1 August 2004, the Polish Patent Office (PPO) granted the right of protection (R-180711).
Another Polish entrepreneur, Centrum Kardiologiczne KARDIOMED Lucja Kieras-Deżakowska from Sosnowiec, filed a notice of opposition against the decision of the PPO on the grant of a a right of protection. The opposing party raised a number of arguments: the infringement of the rights to the company name, the misleading nature of the questioned sign, that the application for a trade mark was made in bad faith, confusing similarity. Lucja Kieras-Deżakowska argued that on 8 August 2001 she applied for the wor-figurative trade Mark Kardiomed for goods in Class 44 such as medical services for people in medical consulting rooms, counseling and medical care, m dical diagnostics, echocardiography, ultrasound, electrocardiography, stress tests, heart rate and pressure records, medical examination, physiotherapy, psychotherapy, paramedical services. The decision on the grant of the right of protection (R-162886) was given on 6 May 2005. Ms Kieras-Deżakowska claimed the similarity of signs and services.
The Adjudicative Board of the Polish Patent Office in its decision of 13 September 2010 case no. Sp. 541/07 dismissed the opposition. The PPO ruled that the services are different. And although the signs do have similarities, it eliminates the risk of confusion. The PPO also noted that the civil court, should assess whether the proprietor has committed an act of unfair competition. As for other grounds of the Board found no evidence to support them. The decision may be appealed against to the Voivodeship Administrative Court in Warsaw. Posted by: Tomasz Rychlicki @ 11.57
Tags:
Polish Patent Office
,
similarity of signs
,
similarity of services
,
prior tempore potior iure
,



Sharing on Social Media? Use the link below...
Perm-A-Link:
https://www.marques.org/blogs/class46?XID=BHA2084
Reader Comments: 0
Post a Comment
MARQUES does not guarantee the accuracy of the information in this blog. The views are those of the individual contributors and do not necessarily reflect those of MARQUES. Seek professional advice before action on any information included here.
The Class 46 Archive