CLASS 46

Now in its twelfth year, Class 46 is dedicated to European trade mark law and practice. This weblog is written by a team of enthusiasts who want to spread the word and share their thoughts with others.
Who we all are...
THURSDAY, 27 MARCH 2008
MONTBLANC is famous -- even in Lithuania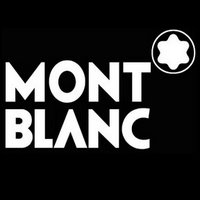 Writing in the World Trademark Report, Ieva Auškalnyte (Law firm AAA Baltic Service Company, Vilnius) reviews a decision of the Appeal Court last December that the MONTBLANC mark is well-known in Lithuania, despite the fact that it is known only by a small proportion of consumers.

Montblanc-Simplo GmbH sought to invalidate Zaklady Tytoniowe w Lublinie SA's registration of the MONT BLANK trade mark for goods in Class 34, arguing that the MONT BLANK mark was visually similar and phonetically and semantically identical to its earlier MONTBLANC registered trade marks for goods in Classes 3, 9, 14, 16, 18, 25 and 34. The Board of Appeals of the State Patent Bureau dismissed the action and Montblanc appealed, asking that the well-known status of its MONTBLANC mark be recognized. The Vilnius District Court held that the volume of advertising and the duration and extent of use of the trade mark MONTBLANC were insufficient to prove the well-known status of the mark.

On appeal, the Appeal Court initially agreed with Zaklady and the lower court that Montblanc had provided insufficient evidence of the well-known status of MONTBLANC. However, the court considered that the luxury goods covered by the MONTBLANC trade mark represented only a limited market in Lithuania. This being so, the possibilities of advertising were also limited. To determine whether a mark is well known, the courts must consider whether the mark is well known by the relevant public of (i) potential consumers of the goods and/or services at issue and (ii) suppliers and buyers of the goods and/or services. Here, while only 3.1% of Lithuanian consumers bought luxury goods, nearly half of those consumers knew of the MONTBLANC mark.

The court also took into account the fact that the trademark MONTBLANC has been recognized as well known in (i) the largest European countries and, perhaps surprisingly (ii) Latvia, a country which is similar to Lithuania with regard to its geographic location, trade and information channels. On this basis the court reached the decision that MONTBLANC was indeed well-known.
Posted by: Blog Administrator @ 05.54
Tags:
Lithuania
,
MONTBLANC
,
well known trade mark
,
Perm-A-Link:
https://www.marques.org/blogs/class46?XID=BHA208
MARQUES does not guarantee the accuracy of the information in this blog. The views are those of the individual contributors and do not necessarily reflect those of MARQUES. Seek professional advice before action on any information included here.
The Class 46 Archive