CLASS 46

Now in its twelfth year, Class 46 is dedicated to European trade mark law and practice. This weblog is written by a team of enthusiasts who want to spread the word and share their thoughts with others.
Who we all are...
WEDNESDAY, 8 SEPTEMBER 2010
General Court gives applicant the blues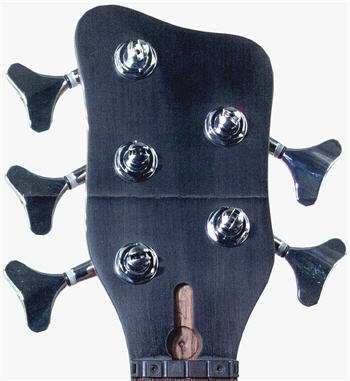 In a decision of today, the General Court, confirming both the examiner and the 4th Board of Appeal, denied trade mark protection for the depicted image (not a 3D mark) of a guitar head for goods including musical instruments, guitars, loudspeakers and amplifiers.
Applying standard case law, the Court concluded that the sign depicted a common guitar head that was not perceived as an indication of origin by the relevant public (taking as irrelevant the possibility that some guitar fans may be able to recognize the manufacturer of a guitar based on the head's shape). The argument that the sign only depicted a part of a guitar was deemd irrelevant, because it was not a sign wholly distinct from the product (such as a word mark). Amplifiers and loudspeakers were necessary complements to electric guitars and as such encompassed by the absolute ground for refusal.
Acquired distinctiveness was not claimed.
So far, T-458/08 is only available in French and German.
For a similar decision by the Swiss authorities (concerning, however, a true 3D mark), see here (German summary).
Posted by: Mark Schweizer @ 17.57
Tags:
general court
,
absolute grounds for refusal
,



Sharing on Social Media? Use the link below...
Perm-A-Link:
https://www.marques.org/blogs/class46?XID=BHA1995
Reader Comments: 0
Post a Comment
MARQUES does not guarantee the accuracy of the information in this blog. The views are those of the individual contributors and do not necessarily reflect those of MARQUES. Seek professional advice before action on any information included here.
The Class 46 Archive