CLASS 46

Now in its twelfth year, Class 46 is dedicated to European trade mark law and practice. This weblog is written by a team of enthusiasts who want to spread the word and share their thoughts with others.
Who we all are...
WEDNESDAY, 8 SEPTEMBER 2010
Poland: similarity of signs, homogenity of goods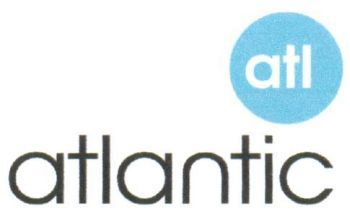 The Polish company Atlantic sp. z o.o. applied for the word-figurative trade mark ATL ATLANTIC Z-313731 in classes 03, 18 and 25. The Polish Patent Office refused to grant the right of protection in part of the goods covering deodorants for personal use, soaps, perfumery, cosmetics, cosmetic kits, portable suitcases for cosmetics, travel bags for clothing, shopping bags, beach bags, handbags and women handbags. The PPO held that there are similar and conflicting trade marks such as Atlantic R-141375 for goods in class 18, Atlantic IR-631190 and ATLANTIC IR-787876 for goods in class 03.
The Voivodeship Administrative Court in Warsaw in its judgment of 7 April 2010 case file
VI SA/Wa 21/10
dissmissed Atlantic's complaint and upheld the contested decision. The Court ruled that in all cases where the problem of the similarity of the opposed trade marks arises, it is the result of two closely related issues, i.e. the similarity of signs and the similarity (homogeneity) of goods/services for which the signs are applied for, registered or used. Both these factors determine the scope of trademark protection (citing M. Kępiński [in:]
Niebezpieczeństwo wprowadzania w błąd odbiorców co do źródła pochodzenia towarów w prawie znaków towarowych
, ZNUJ PWOWI zeszyt no 28 of 1982, p. 10). The VAC held that the convergent elements of disputed signs have crucial meaning for the buyers and such conclusion is justified from a psychological point of view, since the purchaser keeps in mind only a general representation of the sign for which is he or she looking for. Therefore the buyer chooses a sign based only on dominant elements while ignoring differences. Posted by: Tomasz Rychlicki @ 00.13
Tags:
Voivodeship Administrative Court
,
similarity of signs or goods
,
likelihood of confusion
,
trade mark refusal
,
homogenity of goods
,



Sharing on Social Media? Use the link below...
Perm-A-Link:
https://www.marques.org/blogs/class46?XID=BHA1993
Reader Comments: 0
Post a Comment
MARQUES does not guarantee the accuracy of the information in this blog. The views are those of the individual contributors and do not necessarily reflect those of MARQUES. Seek professional advice before action on any information included here.
The Class 46 Archive