CLASS 46

Now in its twelfth year, Class 46 is dedicated to European trade mark law and practice. This weblog is written by a team of enthusiasts who want to spread the word and share their thoughts with others.
Who we all are...
SATURDAY, 2 FEBRUARY 2008
Does 'Geert Wilders ... Extremist....Harms You and Society Seriously' infringe the Marlboro trade mark?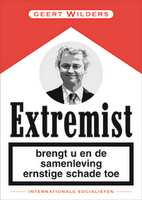 Wolfgang Sakulin, who is a researcher at the Institute for Information Law, which is part of the Faculty of Law of the University of Amsterdam, yesterday wrote a gripping opinion in NRC Handelsblad on freedom of expression and the scope of protection of a trade mark.

Motive: a few weeks ago the International Socialists movement held a demonstration at the Dam in Amsterdam against the extremist right wing politician Geert Wilders. The protestors carried posters depicting the front of a package of cigarettes, which resembled the red and white Marlboro cigarette packaging, with a paraphrase of a health warning text that is common in the Netherlands: 'Roken brengt u en anderen rondom u ernstige schade toe'. In English: 'Smoking harms you and your environment seriously'. The paraphrase read: "Geert Wilders.... Extremist.... Harms You and Society Seriously'. The Dutch police did not like this text and arrested the demonstrators, which obviously lead to severe critisicm in the Netherlands, so the authorities wisely apologised. The public debate has now faded away but Philip Morris, who is the owner of the Marlboro trade mark, keeps the fire burning: Philip Morris claims that the International Socialists movement infringed the Marlboro trade mark and thus the use of the posters should be stopped. But should they? Sakulin argues that although it is clear that in commercial relations no one is entitled to damage that trade mark in a direct way or take unfair advantage thereof, with the exception of a due cause, this could be different for the use of a trade mark in a non-commerical manifestation. To apply trade mark infringement provisions in such a case could be contrary to the freedom of expression. Freedom of expression should be limited as little as possible and restrictions should be applied only in blatantly unacceptable trade mark infringement cases. Sakulin observes that famous trade marks have different layers of meanings. Trade marks are not only relevant on a commercial level but also function as social and political symbols. HEMA for example - trade mark of a famous Dutch department store - is not only a commercial trade mark, but also a symbol for the Dutch purchasing culture. Sakulin argues that those non-commercial meanings of trade marks should not be an exclusive property of the trade mark owner. Some judges overemphasise the protection of the commercial value of trade mark, which has a chilling effect on the readiness of people to shape their opinion in an effective way. Sakulin concludes that this is a bad development: we should be liberal towards critisicm against a trade mark owner, in parody or in art, a conclusion which has my absolute sympathy, but this is not the issue in this particular case.

In my opinion Philip Morris does not want its Marlboro trade mark associated with a politician like Geert Wilders (which I can imagine: by the way, Geert Wilders is well-known in the Netherlands because of his hairstyle, which is copied by a wig-maker in the Netherlands, who calls the wigs 'Geertjes'. The wigs are quite popular right now in the southern part of the Netherlands where it is carnival season).
Posted by: Gino Van Roeyen @ 08.27
Tags:
freedom of expression
,
Netherlands
,



Sharing on Social Media? Use the link below...
Perm-A-Link:
https://www.marques.org/blogs/class46?XID=BHA194
Reader Comments: 0
Post a Comment
MARQUES does not guarantee the accuracy of the information in this blog. The views are those of the individual contributors and do not necessarily reflect those of MARQUES. Seek professional advice before action on any information included here.
The Class 46 Archive