CLASS 46

Now in its twelfth year, Class 46 is dedicated to European trade mark law and practice. This weblog is written by a team of enthusiasts who want to spread the word and share their thoughts with others.
Who we all are...
MONDAY, 15 FEBRUARY 2010
Spain: the Supreme Court settles a (coyote) fight on the protection of foreign trade names.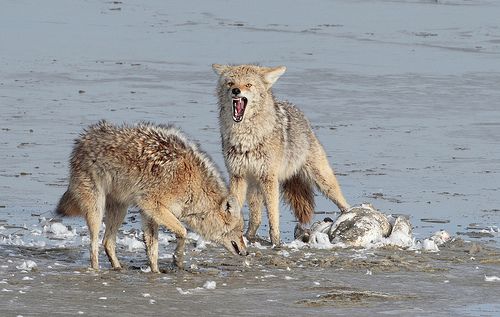 A recent Judgment of the Spanish Supreme Court (Civil Chamber) of December 17, 2009 (no. 817/2009) explores the requirements imposed by the Spanish judiciary on the applicability of section 8 of the Paris Convention, that states:
"A trade name shall be protected in all the countries of the Union without the obligation of filing or registration, whether or not it forms part of a trademark".
The claimant, a US company, sought the cancellation of the Spanish trade mark and trade name" COYOTE UGLY" and "CHICAS COYOTE" ("Coyote Girls").
On the basis of an US trade name, and citing article 8 of the Paris Convention, the claimant alleged that the respondent's Spanish registrations were registered in bad faith. The claimant also requested the Court to order the cease in the use of the said marks plus an award of damages. Both the Court of First Instance plus the Court of Appeals dismissed the claim as both instances understood that the claimant did not provide evidence on the use of the foreign trade name in Spain, and neither on the use in the US.

In a short and straight-to-the-point decision, the Spanish Supreme Court reminded that in cases construed on article 8 of the Paris Convention it is required for the claimant to demonstrate use or wellknowness in "a substantial part of the Spanish territory". Due to the fact that Spanish procedural rules do not (normally) allow the Supreme Court to review factual issues that have been already judged by the lower instances (i.e. the use of a foreign trade name), the appeal was dismissed.
Posted by: Ignacio Marques @ 09.31
Tags:
Spain
,
foreign trade name.
,



Sharing on Social Media? Use the link below...
Perm-A-Link:
https://www.marques.org/blogs/class46?XID=BHA1676
Reader Comments: 0
Post a Comment
MARQUES does not guarantee the accuracy of the information in this blog. The views are those of the individual contributors and do not necessarily reflect those of MARQUES. Seek professional advice before action on any information included here.
The Class 46 Archive