CLASS 46

Now in its twelfth year, Class 46 is dedicated to European trade mark law and practice. This weblog is written by a team of enthusiasts who want to spread the word and share their thoughts with others.
Who we all are...
SATURDAY, 30 JANUARY 2010
Apple in trade mark troubles over iPAD name?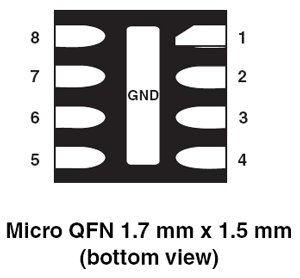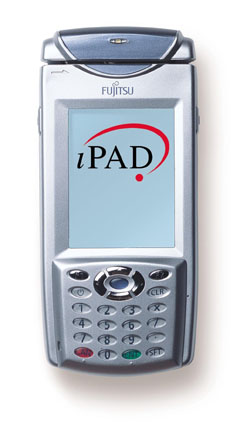 As the
New York Times
somewhat breathlessly reports, there are older IPAD trade marks! In class 9!
Yes there are - both the images here show "IPADs". The US trade mark owned by Fujitsu (US 76497338) was filed in 2003. It is registered for "HAND-HELD COMPUTING DEVICE FOR WIRELESS NETWORKING IN A RETAIL ENVIRONMENT" with first use claimed in 2002. The first part of the description certainly also fits Apples iPAD, but "in a retail environment"? Apples iPAD could be used in a retail environment, but certainly is not primarily aimed at that market I don't know enough about US trade mark law to judge whether that will be enough to argue similarity of goods - if any readers have opinions, please post them in the comments.

In Europe, CTM 1843937 is owned by the French (not Swiss, as the NYT reports) company STMicroelectronics for "integrated circuits, monolithic circuits assembly, filters against electromagnetic interferences, protections against electrostatic discharges, line terminations, termination resistors, all these products applied in particular to cellular telephones, computers and computer peripherals". According to STMicroelectronics's website, IPAD stands for "integrated passive and active devices" for signal processing. Applying the ECJ's Canon factors, I would say good luck with claiming that these goods are similar to the tablet computing device sold by Apple under the iPAD brand.
Posted by: Mark Schweizer @ 16.11
Tags:
similarity of goods
,
canon,
,



Sharing on Social Media? Use the link below...
Perm-A-Link:
https://www.marques.org/blogs/class46?XID=BHA1655
Reader Comments: 1
Post a Comment
Submitted By:
31 January 2010 @ 12.30
I am interested to know who; IP Application Development LLC of Delaware are. I guess they are maybe connected to Apple tm ?. They have applied on 18th Jan 2010 for CTM 008817281
MARQUES does not guarantee the accuracy of the information in this blog. The views are those of the individual contributors and do not necessarily reflect those of MARQUES. Seek professional advice before action on any information included here.
The Class 46 Archive