CLASS 46

Now in its twelfth year, Class 46 is dedicated to European trade mark law and practice. This weblog is written by a team of enthusiasts who want to spread the word and share their thoughts with others.
Who we all are...
TUESDAY, 19 JANUARY 2010
Polish court rules on trade mark use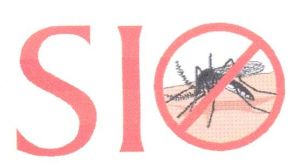 EMO-FARM Spółka z o.o., the owner of the "A sio !" R-173579 trade mark, filed the opposition to a final decision of the Polish Patent Office on the grant of a right of protection to SI R-184885 trade mark applied for by Przedsiębiorstwo Farmaceutyczne ZIOŁOLEK sp. z o.o. The dispute between these two companies concerned inter alia the issue of trade mark use.The Voivodeship Administrative Court (VAC) in a judgment of 9 October 2009, case act signature
VI SA/Wa 1033/09
provided the interpretation of adequate provisions of the Polish Act of 30 June 2000 on Industrial Property Law – IPL.
The Court ruled that, under the conditions set in the IPL, the trade mark use occurs when it is real, which means that the sign is used for goods and it is used in business transactions in a manner that enables the creation and persistence of the association between the sign and the product, it is unambiguous, which means as the trade mark use, at least in its primary function, i.e., to distinguish goods of the entitled person on the basis of their origin and it is used according to specialization. These abovementioned conditions must be met together, irrespectively of the form of the trade mark use. Their sum is beyond the pale of article 154 of the IPL which contains only a list of examples of trade mark use:
The use of a trademark shall, in particular, consist of:
(i) affixing the trademark to the goods covered by the right of protection or to the packaging thereof, offering and putting the goods on the market, importing or exporting thereof, or their storing for the purpose of offering and putting on the market, as well as offering or providing services under that trademark,
(ii) using the trademark on business documents handled in putting the goods on the market or in rendering services,
(iii) using the trademark in advertising.
Posted by: Tomasz Rychlicki @ 13.18
Tags:
Poland
,
Polish trade marks
,
trade mark use
,
Polish Patent Office
,
Voivodeship Administrative Court
,



Sharing on Social Media? Use the link below...
Perm-A-Link:
https://www.marques.org/blogs/class46?XID=BHA1632
Reader Comments: 0
Post a Comment
MARQUES does not guarantee the accuracy of the information in this blog. The views are those of the individual contributors and do not necessarily reflect those of MARQUES. Seek professional advice before action on any information included here.
The Class 46 Archive