CLASS 46

Now in its twelfth year, Class 46 is dedicated to European trade mark law and practice. This weblog is written by a team of enthusiasts who want to spread the word and share their thoughts with others.
Who we all are...
THURSDAY, 10 SEPTEMBER 2009
Now Updated - OHIM: Update to the Manual of Trade Mark Practice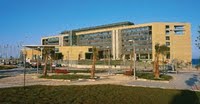 The OHIM informs (via its "legal references alert") that its Manual of Trade Mark Practice, more precisely its Part M relating to International trade marks, has been amended as set out below. These changes are effective as of 1 September 2009. Please note that "Chapter M" (when accessed via the link provided by OHIM: Updated: Part M: International Marks) still states "Final version: November 2007" despite these latest updates. Update: the updated "Chapter M" of the Manual is a so called "track changes" document, so all changes can easily be seen.

OHIM's Manual of Trade Mark Practice has been amended further to the adoption of a number of amendments to the Common Regulations under the Madrid Agreement and the Madrid Protocol. The changes are applicable as from 1 September, 2009. They are aimed at improving the accessibility of information regarding the interim and final status of international registrations. For the complete background information, users are invited to consult the WIPO Website at http://www.wipo.int/madrid/en/

What OHIM used to call the "First Statement of Grant of Protection" will be now termed the "Interim Status of the Mark" and will be sent, including when preceded by a provisional refusal on absolute grounds, provided the refusal has been waived in the meanwhile and the opposition period is still running.

The "Second Statement of Grant of Protection" will become the only "Statement of Grant of Protection" and will be sent in all cases where an International Registration designating the EC has been finally accepted, whether totally or partially.

The changes have some legal implication on the Implementing Regulations (CTMIR) and they will have to be amended. In the meanwhile, the Legal Basis for these changes are to be found in the Common Regulations under the Madrid Agreement and Protocol."

UPDATE: Class 46 has, in the meantime, received an e-mail from OHIM's web publication team explaining that the link should have pointed to

"Part M of the unamended Guidelines, and not Part M of the Manual, which reflects the latest OHIM practice. The correct link is: (click here)."

An updated alert has also been sent out to all users of OHIM's alert service.


Posted by: Birgit Clark @ 14.50
Tags:
OHIM practice manual
,



Sharing on Social Media? Use the link below...
Perm-A-Link:
https://www.marques.org/blogs/class46?XID=BHA1303
Reader Comments: 0
Post a Comment
MARQUES does not guarantee the accuracy of the information in this blog. The views are those of the individual contributors and do not necessarily reflect those of MARQUES. Seek professional advice before action on any information included here.
The Class 46 Archive