CLASS 46

Now in its twelfth year, Class 46 is dedicated to European trade mark law and practice. This weblog is written by a team of enthusiasts who want to spread the word and share their thoughts with others.
Who we all are...
TUESDAY, 7 JULY 2009
Greek courts raise the bar for "average consumer"?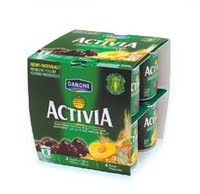 In a recently published decision of the Single-Member First Instance Court of Athens, judge P. Giannoulis seems to raise the bar as regards the notion of "average consumer" for the purposes of establishing likelihood of confusion.

Under judgment No. 7032/2008, the court rejected a preliminary injunction action filed by DANONE against VIVARTIA (DELTA) regarding respectively the ACTIVIA and DAILY yogurt brands. DANONE argued likelihood of confusion on the basis of the allegedly similar colour combination (mainly green/white) of the two products, but the court stated that the average consumer would be able to distinguish the products on account of the difference of the word marks involved. Further, that only a "totally negligent, careless or completely inexperienced" (!!!) consumer would be confused. Although the decision was based on the photos of the products, this Class 46 member found over the internet (but cannot be sure that they were the actual products involved), does not seem unjustified, its wording is somewhat "advanced", in view of the previous case law on the notion of average consumers.

Generally, Greek courts set - at least in the wording of the judgments - a relatively lower (in comparison with community courts) threshold of experience and atte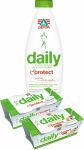 ntion characterizing the average consumer. However, in practice, if one looks at the actual products involved in the relevant cases, there essentially is a case-by-case approach and many different results. In another recent judgment (No. 1009/2008), the Multi-Member First Instance Court of Athens also appears to adopt a similar view. It's hard to say whether a real change in the case law is being formulated or whether the particular facts of the two cases allowed this more EU-inspired approach.
Posted by: Nikos Prentoulis @ 13.04
Tags:
average consumer
,
composite trade mark
,
Greece
,
likelihood of confusion
,
yogurt
,



Sharing on Social Media? Use the link below...
Perm-A-Link:
https://www.marques.org/blogs/class46?XID=BHA1245
Reader Comments: 0
Post a Comment
MARQUES does not guarantee the accuracy of the information in this blog. The views are those of the individual contributors and do not necessarily reflect those of MARQUES. Seek professional advice before action on any information included here.
The Class 46 Archive