CLASS 46

Now in its twelfth year, Class 46 is dedicated to European trade mark law and practice. This weblog is written by a team of enthusiasts who want to spread the word and share their thoughts with others.
Who we all are...
TUESDAY, 21 JULY 2009
Google France opinion: ECJ announces revised date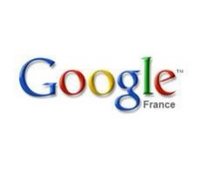 The Court of Justice of the European Communities has announced, via the Curia website, that the revised date for the publication of the Advocate General's Opinion in Cases C-238 to 238/08 Google France and Google Inc. v Louis Vuitton Malletier is to be Tuesday 22 September.

To remind readers, the questions referred for a preliminary ruling are as follows:
"Must Article 5(1)(a) and (b) of First Council Directive 89/104/EEC of 21 December 1988 to approximate the laws of the Member States relating to trade marks and Article 9(1)(a) and (b) of Council Regulation (EC) No 40/94 of 20 December 1993 on the Community trade mark be interpreted as meaning that a provider of a paid referencing service who makes available to advertisers keywords reproducing or imitating registered trade marks and arranges by the referencing agreement to create and favourably display, on the basis of those keywords, advertising links to sites offering infringing goods is using those trade marks in a manner which their proprietor is entitled to prevent?

In the event that the trade marks have a reputation, may the proprietor oppose such use under Article 5(2) of the directive and Article 9(1)(c) of the regulation?

In the event that such use does not constitute a use which may be prevented by the trade mark proprietor under the directive or the regulation, may the provider of the paid referencing service be regarded as providing an information society service consisting of the storage of information provided by the recipient of the service, within the meaning of Article 14 of Directive 2000/31 of 8 June 2000, so that that provider cannot incur liability until it has been notified by the trade mark proprietor of the unlawful use of the sign by the advertiser?"
Posted by: Blog Administrator @ 09.29
Tags:
Google France ECJ reference
,



Sharing on Social Media? Use the link below...
Perm-A-Link:
https://www.marques.org/blogs/class46?XID=BHA1221
Reader Comments: 0
Post a Comment
MARQUES does not guarantee the accuracy of the information in this blog. The views are those of the individual contributors and do not necessarily reflect those of MARQUES. Seek professional advice before action on any information included here.
The Class 46 Archive