CLASS 46

Now in its twelfth year, Class 46 is dedicated to European trade mark law and practice. This weblog is written by a team of enthusiasts who want to spread the word and share their thoughts with others.
Who we all are...
TUESDAY, 9 JUNE 2009
Spain: on trade marks, geographical indications and wine (again!).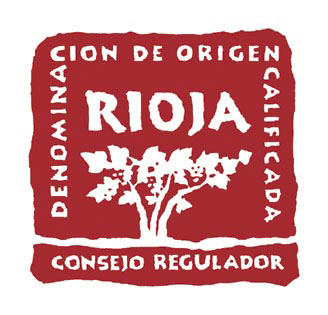 The wine industry keeps on being a source of interesting news to report.

The "
Federación Española del Vino
" (
Spanish Wine Federation
) filed a cassational appeal before the Supreme Court against a prior Judgment approving the Internal Regulation of the Geographical Indication (GI) "Rioja". Such regulation was previously
approved
by the Spanish Ministry of Agriculture, Fisheries and Food.
This Class 46 member will not miss the opportunity to remind to those not versed in the culture of wine that "
Rioja
" happens to be one of the most reputed Spanish wines.
Section 28 of the said regulation contained a prohibition according to which
[and here goes my translation]
"
the trade marks, signs and slogans that have been used to designate wines protected by the GI "Rioja" cannot be used under any circumstance, even by their entered owners, in the commercialisation of other wines, unless the GI Council [body governing the use of the GI] decides that such a use cannot prejudice to the goodwill of the wines protected by the GI".

The "Federación Española del Vino" understood that such a prohibition constituted an unjust restriction over the property rights conferred by registered trade marks. Their appeal was awarded by the Audiencia Nacional -court of first instance in this case-, that considered that the Internal Regulation of the GI "Rioja" (and so the Ministerial Order that approved it) were null and void.


The Supreme Court has taken a different approach. Upholding the appeal filed by the GI, it has considered that the prohibition made in Section 28 of the GI "Rioja" Internal Regulation aims the protection of the goodwill generated by the GI "Rioja", being this one of the roles of the GI Council is entitled and expected to play. According to the reported Judgment, the purpose of the controversial Section 28 is to impede that wines that are not produced in accordance with the quality standards set forth by the GI "Rioja" Council are associated with the said GI.
Posted by: Ignacio Marques @ 09.41
Tags:
Geographical indications
,
Spain
,
wines.
,



Sharing on Social Media? Use the link below...
Perm-A-Link:
https://www.marques.org/blogs/class46?XID=BHA1190
Reader Comments: 0
Post a Comment
MARQUES does not guarantee the accuracy of the information in this blog. The views are those of the individual contributors and do not necessarily reflect those of MARQUES. Seek professional advice before action on any information included here.
The Class 46 Archive