CLASS 46

Now in its twelfth year, Class 46 is dedicated to European trade mark law and practice. This weblog is written by a team of enthusiasts who want to spread the word and share their thoughts with others.
Who we all are...
TUESDAY, 30 JUNE 2009
Coty 'perfume tester' reference: the big question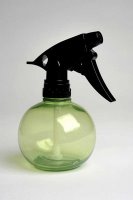 The question which has been referred for a preliminary ruling from the Oberlandesgericht Nürnberg (Germany) in Case C-127/09 Coty Prestige Lancaster Group GmbH v Simex Trading AG has now been published on the Curia website. It is:
"Are goods put on the market within the meaning of Article 13(1) of Regulation (EC) No 40/94 and Article 7 of Directive 89/104/EEC if 'perfume testers' are made available to contractually-bound intermediaries without transfer of ownership and with a prohibition on the sale thereof so that those intermediaries are able to allow potential customers to use the contents of the goods for test purposes, the goods bearing a notice stating that they may not be sold, the recall of the goods by the manufacturer/trade mark proprietor at any time remaining contractually possible and the packaging of the goods being significantly different from the goods usually put on the market by the manufacturer/trade mark proprietor in that it is plainer?"
From the form in which the question is expressed, at least in English, it looks rather as though the Court is being invited to answer "no". Posted by: Blog Administrator @ 11.56
Tags:
ECJ reference for preliminary ruling
,
exaustion of rights
,
perfume testers
,



Sharing on Social Media? Use the link below...
Perm-A-Link:
https://www.marques.org/blogs/class46?XID=BHA1149
Reader Comments: 0
Post a Comment
MARQUES does not guarantee the accuracy of the information in this blog. The views are those of the individual contributors and do not necessarily reflect those of MARQUES. Seek professional advice before action on any information included here.
The Class 46 Archive