CLASS 46

Now in its twelfth year, Class 46 is dedicated to European trade mark law and practice. This weblog is written by a team of enthusiasts who want to spread the word and share their thoughts with others.
Who we all are...
TUESDAY, 30 JUNE 2009
Poland: The Bears that went to court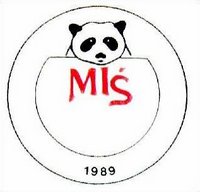 In general, this post concerns the favourite animal of the Class 46 team i.e. "Mis" which in Polish means "bear" or "teddy". However, legal issues in this short note apply to problems that arose from the MIS R-83022 trade mark, registered in class 30 for goods such as confectionery, owned by Polish entrepreneurs Wlodzimierz Mis and Jerzy Mis from Lˇdz. Earlier cases regarding the MIS trade mark were reviewed in a Class46 post entitled "Poland: complexity of proceedings"."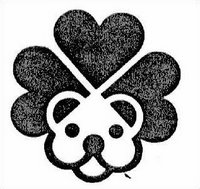 The Supreme Administrative Court in its judgment of 6 October 2008 act signature II GSK 406/08 ordered the District Administrative Court to reconsider the case. The DAC in its judgment of 8 April 2009, act signature VI SA/Wa 2258/08 anulled the Polish Patent Office's decision from 2007 and ordered the PPO to reconsider the invalidation of the brothers' Mis trade mark. The Court ruled that a company name (the firm) serves to identify and to individualize an entrepreneur in legal and business market turnover, containing information about the characteristics and attributes of someone's business. The finding that there was an infringement of these elements determines the recognition that there was an infringement of the law. However, infringement cannot be determined by the trade mark registration (even the later one) that was similar to the company name.

As the Supreme Administrative Court ruled in its judgment of 26 April 2006, act signature II GSK 31/06, the exclusive rights to the "firm" (company name) are not absolute, and the limits of its extent are set by the territory a firm operates, the subject of actual business activities of the company that is using given firm. In fact, only within these limits a conflict between similar company name (the firm) and trade mark may occur.

The Court, citing the earlier judgment of the District Administrative Court in Warsaw of act signature 6 II SA 2757/02, ruled that the PPO had to consider if the registration of a disputed trade mark prevents other market participants from use a sign which has a purely informational meaning.
Posted by: Tomasz Rychlicki @ 12.51
Tags:
company names
,
Poland
,
Polish courts
,
Polish Patent Office
,
Polish Supreme Administrative Court
,
Polish trade marks
,



Sharing on Social Media? Use the link below...
Perm-A-Link:
https://www.marques.org/blogs/class46?XID=BHA1148
Reader Comments: 0
Post a Comment
MARQUES does not guarantee the accuracy of the information in this blog. The views are those of the individual contributors and do not necessarily reflect those of MARQUES. Seek professional advice before action on any information included here.
The Class 46 Archive