CLASS 46

Now in its twelfth year, Class 46 is dedicated to European trade mark law and practice. This weblog is written by a team of enthusiasts who want to spread the word and share their thoughts with others.
Who we all are...
MONDAY, 25 MAY 2009
Poland: genuine use of a trade mark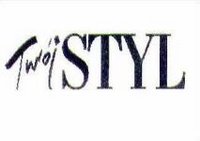 Recently, the Supreme Administrative Court of the Republic of Poland considered the issue of genuine use of a trade mark. Bauer Publishing House owns the word-figurative trade mark TWÓJ STYL R-69382 which is registered for goods such as printed matter, newspapers, magazines, books, packaging, clothing, shoes, advertisement services for third-party hotel and catering services. In 2007 the Polish Patent Office issued a decision on the lapse of the right of protection for TWÓJ STYL trade mark in class 25 for goods such as clothing and shoes. The District Administrative Court in Warsaw agreed with PPO's decision and rejected Bauer's complaint in its judgment of 6 February 2008, act signature VI SA/Wa 1418/07. The Company filed a cassation complaint.

The SAC ruled that, according to Polish case law and doctrine, the "genuine use" of a trade mark should be directed towards the consolidation of the brand in the market and should seek for its awareness between consumers and competitors. The opposite to "genuine use" is usually the occasional action taken in order to avoid a non-use accusations and actions that are taken other than for purposes of actual business activity. As part of the obligation to make genuine use of a mark, Polish doctrine established the concept of "preparatory action", which allows to preserve of the right of protection for a trade mark and possible refutation of the non-use allegations. Examples of such "preparatory action" are: a contract of the importation of goods bearing the trade mark, intense advertising in the media or a license agreement for trade mark use. These are activities that aim to genuinely use a trade mark and such actions should be temporarily and functionally associated with the future use of a trade mark. According to the PPO's findings the owner of TWÓJ STYL trade mark sold clothing with this sign, but this activity ended in 1998 with the last sale of these products.

The Supreme Administrative Court has rejected Bauer's cassation complaint in its judgment of 12 March 2009, act signature II GSK 762/08.
Posted by: Tomasz Rychlicki @ 15.22
Tags:
Poland
,
Polish courts
,
Polish law
,
Polish Supreme Administrative Court
,
trade mark use
,



Sharing on Social Media? Use the link below...
Perm-A-Link:
https://www.marques.org/blogs/class46?XID=BHA1105
Reader Comments: 0
Post a Comment
MARQUES does not guarantee the accuracy of the information in this blog. The views are those of the individual contributors and do not necessarily reflect those of MARQUES. Seek professional advice before action on any information included here.
The Class 46 Archive