CLASS 46

Now in its twelfth year, Class 46 is dedicated to European trade mark law and practice. This weblog is written by a team of enthusiasts who want to spread the word and share their thoughts with others.
Who we all are...
MONDAY, 6 APRIL 2009
Cold comfort for FREON in FREOR fridge cancellation action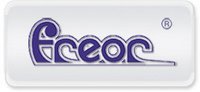 The Appeals Division of the State Patent Bureau of Lithuania dismissed an application by EI DuPont de Nemours and Co, owner of the FREON trade mark, for cancellation of local Lithuanian company Freor's trade mark FREOR. DuPont owned FREON for goods in Class 1 (fluorine hydrocarbons, which are used in refrigeration). Freor's mark was registered for refrigerators and other refrigerating equipment in Class 11.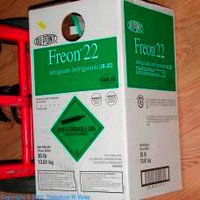 The Appeals Division found that the marks were not confusingly similar. While they differed only by one letter, their overall impression was dissimilar: FREOR was written in lower case stylized blue letters on a grey background, while FREON was written in capital letters. More tellingly, the marks were dissimilar from a conceptual point of view: FREON had a semantic meaning (a chlorine hydrocarbon derivative), while 'freor' was an invented word. In any event, the goods covered by the respective marks were dissimilar, as were the channels of trade through which they were marketed.
Posted by: Blog Administrator @ 05.53
Tags:
Cancellation
,
Lithuania
,
Perm-A-Link:
https://www.marques.org/blogs/class46?XID=BHA1080
MARQUES does not guarantee the accuracy of the information in this blog. The views are those of the individual contributors and do not necessarily reflect those of MARQUES. Seek professional advice before action on any information included here.
The Class 46 Archive