CLASS 46

Now in its twelfth year, Class 46 is dedicated to European trade mark law and practice. This weblog is written by a team of enthusiasts who want to spread the word and share their thoughts with others.
Who we all are...
TUESDAY, 21 APRIL 2009
Google v igoogle cybersquatter: 2-0
Just a few months after succeeding against Edmunds Gaidis (resident of Latvia apparently) before WIPO and having the "igoogle.ro" domain name transferred to them (
Case No. DRO2008-0020 decided on November 2008, available here)
Google Inc. were again successful against the same respondent this time before the Greek Domain Name Authority, EETT, regarding the "igoogle.gr" domain name (case no 43100 decided March 2009, unfortunately not available electronically).
Google Inc. sought the cancellation of igoogle.gr on the basis of bad faith registration. In support of their claim Google Inc. relied inter alia
on the "igoogle.ro" precedent, as well as the reputation of the igoogle web tool and their earlier igoogle CTM. EETT (which stands for National Telecommunication and Post Committee – see earlier post here) accepted Google's arguments and cancelled the disputed domain name.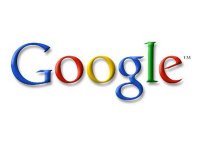 A few interesting points of difference with the WIPO system are notable here. Under the Greek Domain Name Regulation, the cancelled domain name is not transferred to or reserved for the successful complainant, but rather is left to the public domain, so that anyone can freely register it. In practice, however, EETT, will advise the complainant immediately after the domain name is canceled so that he can proceed with the registration in his own name, which minimizes the risk of any unpleasant surprises. The rationale behind this "non-transfer" policy option points to the second difference with WIPO. Under the current Greek Domain Name Regulation (and unlike the previous one) EETT will not cancel a registered domain name on the basis of confusing similarity with earlier trademarks or unregistered signs; it will only cancel a domain name on the ground of bad faith registration (and also for 'absolute grounds of refusal' such as descriptiveness etc.). News of Google Inc.'s success in Greece were reported in World Trademark Review by Eleni Lappa, Dr Helen Papaconstantinou John V Filias & Associates Athens and brought to the attention of this Class46 member by the ever-watchful Jeremy Phillips.

Posted by: Nikos Prentoulis @ 19.07
Tags:
Domain name disputes
,
EETT
,
Google
,
Greece
,
igoogle
,
WIPO
,



Sharing on Social Media? Use the link below...
Perm-A-Link:
https://www.marques.org/blogs/class46?XID=BHA1058
Reader Comments: 0
Post a Comment
MARQUES does not guarantee the accuracy of the information in this blog. The views are those of the individual contributors and do not necessarily reflect those of MARQUES. Seek professional advice before action on any information included here.
The Class 46 Archive