CLASS 46

Now in its twelfth year, Class 46 is dedicated to European trade mark law and practice. This weblog is written by a team of enthusiasts who want to spread the word and share their thoughts with others.
Who we all are...
WEDNESDAY, 4 MARCH 2009
PTR and RPT marks "dissimilar", says CFI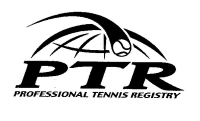 In Case T-168/07 Professional Tennis Registry, Inc v Office for Harmonisation in the Internal Market, Registro Profesional de Tenis, SL, the Court of First Instance of the European Communities, annulling the decision of the Board of Appeal, concluded that the two marks reproduced here (the Community trade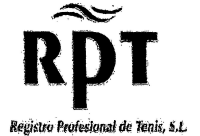 mark applicant's PTR mark and the opponent's earlier Spanish RPT mark) were not visually or aurally similar and that those dissimilarities cancelled out any conceptual similarity in the meaning of the small print at the bottom of each mark.

The Board of Appeal had concluded that there was an average degree of visual and phonetic similarity, as well as conceptual identity, between the marks which, in view of the interdependence principle, were sufficient to give rise to confusion on the part of the relevant public for goods or services that were identical or similar.
On the issue of conceptual similarity the Court said:

"41 ... despite the fact that the expressions 'Professional Tennis Registry', 'European Registry of Professional Tennis' or 'Registro Profesional de Tenis' cannot be considered to be the dominant elements of the marks in question, those expressions may be a relevant element for the purposes of the conceptual analysis of the marks in issue.

42 In that context, each of the words used in the marks in issue is placed just below the letters making up the acronym to which it refers, with the result that the relevant public can easily understand that the expressions featured below the acronyms in question contain words indicating to what each letter making up the acronym corresponds. Apart from the fact that the objective of such a presentation is, generally, to facilitate memorisation of the acronym, which does not, in itself, have any particular meaning, it must be held that, in the present case, the expressions refer to the same concept, namely tennis. Therefore, the marks in question are, from the conceptual point of view, similar overall".
Posted by: Blog Administrator @ 15.51
Tags:
Community trade mark opposition
,



Sharing on Social Media? Use the link below...
Perm-A-Link:
https://www.marques.org/blogs/class46?XID=BHA1034
Reader Comments: 0
Post a Comment
MARQUES does not guarantee the accuracy of the information in this blog. The views are those of the individual contributors and do not necessarily reflect those of MARQUES. Seek professional advice before action on any information included here.
The Class 46 Archive