CLASS 46

Now in its twelfth year, Class 46 is dedicated to European trade mark law and practice. This weblog is written by a team of enthusiasts who want to spread the word and share their thoughts with others.
Who we all are...
WEDNESDAY, 4 MARCH 2009
Poland: AJAX versus JAX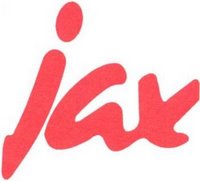 On 18 April 2002 Polish entrepreneur "Zaklady Chemiczne EMICHEM Michal Mierzwa" from Poznan applied to register the word-figurative trade mark JAX in class 3 for goods such as washing preparations, body and hair care preparations, windshield preparations and washers, car-care preparations, stain removers, softening and bleaching preparations. The Polish Patent Office registered this trade mark (R-171570) in its decision of 16 March 2006.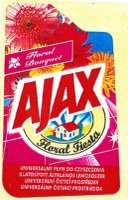 Colgate-Palmolive Company, a Delaware corporation, New York (US), filed a request to invalidate the right of protection based on article 132(2)(ii) of the Polish Act of 30 June 2000 on Industrial Property Law (ustawa Prawo wlasnosci przemyslowej z dnia 30 czerwca 2000 r.) published in Dziennik Ustaw 2001 No 49, pos. 508, consolidated text on 13 June 2003, Dziennik Ustaw No 119, pos. 1117, with later changes:

2. A right of protection for a trade mark shall not be granted, if the trade mark:

(ii) is identical or similar to a trade mark for which a right of protection was granted or which has been applied for protection with an earlier priority date (provided that the latter is subsequently granted a right of protection) on behalf of another party for identical or similar goods, if a risk of misleading the public exists, in particular by evoking associations with the earlier mark.
The US company claimed earlier word-figurative trade mark registration (R-135207) of the mark AJAX Floral Bouquet. Colgate-Palmolive argued that there exist a high a risk of misleading the public because the disputed trade marks shared visual, aural and conceptual similarities.
The PPO accepted Colgate-Palmolive's arguments and invalidated JAX trade mark in its decision of 20 February 2009, act signature Sp. 421/07. Posted by: Tomasz Rychlicki @ 16.11
Tags:
likelihood of confusion
,
Poland
,
Polish Patent Office
,



Sharing on Social Media? Use the link below...
Perm-A-Link:
https://www.marques.org/blogs/class46?XID=BHA1033
Reader Comments: 0
Post a Comment
MARQUES does not guarantee the accuracy of the information in this blog. The views are those of the individual contributors and do not necessarily reflect those of MARQUES. Seek professional advice before action on any information included here.
The Class 46 Archive