CLASS 46

Now in its twelfth year, Class 46 is dedicated to European trade mark law and practice. This weblog is written by a team of enthusiasts who want to spread the word and share their thoughts with others.
Who we all are...
MONDAY, 9 MARCH 2009
UK IPO: Imminent trade mark fee cuts?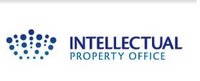 More news of imminent trade mark fee cuts: this time not from the OHIM (see Class 46's post here) but from the United Kingdom IPO. Today's Financial Times reports that the UK IPO proposes its first cuts in trade mark fees "... for more than a decade".

The Financial Times further reports that the UK IPO will unveil further details of its planned fee cuts today, Monday 9 March 2009. Fee reductions appear to be expected for electronically filed applications and for opposition proceedings. Andy Layton, the IPO's director for trade marks and design also appears to expect fee cuts from other national European Trade Mark Offices. However, he denies that the UK IPO's latest fee cuts will amount to a "price war" over trade mark fees in Europe. Mr Layton is quoted as saying
"I wouldn't be surprised if other [national] offices are looking at what they can do."
The Financial Times also cites the responsible UK minister David Lammy:
"We welcome the fee reduction by the European trade mark office. However, we also recognise the need for the IPO to keep improving its services, ensuring national registration remains an attractive choice for UK businesses."

Posted by: Birgit Clark @ 12.25
Tags:
fee cuts
,
UKIPO; UK trade marks
,



Sharing on Social Media? Use the link below...
Perm-A-Link:
https://www.marques.org/blogs/class46?XID=BHA1021
Reader Comments: 0
Post a Comment
MARQUES does not guarantee the accuracy of the information in this blog. The views are those of the individual contributors and do not necessarily reflect those of MARQUES. Seek professional advice before action on any information included here.
The Class 46 Archive