CLASS 46

Now in its twelfth year, Class 46 is dedicated to European trade mark law and practice. This weblog is written by a team of enthusiasts who want to spread the word and share their thoughts with others.
Who we all are...
MONDAY, 24 NOVEMBER 2008
Turkish court confirms status of bad faith as a ground of invalidity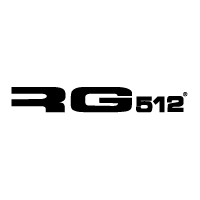 In Case 2008/11-501E 2008/507, July 16 2008, the General Assembly of the Court of Appeals gave an important ruling on invalidity on the ground of bad faith.
An application was made to invalidate a word-and-design trade mark RG 512 on the grounds that it was confusingly similar to an earlier word-and-design mark RG 512. The earlier mark was neither registered nor used in Turkey, but was registered and used elsewhere. The applicant also alleged that the later mark had been registered in bad faith.

The court of first instance invalidated the mark but the Court of Appeals overturned its decision. In its view a registered trade mark could not be invalidated on the grounds of bad faith, as bad faith was not listed in the grounds for invalidation in Article 42 of Decree Law 556. Accordingly it would be taken into account where other grounds of invalidity were pleaded, but was not a ground by itself. The General Assembly of the Court of Appeals has now ruled that the bad faith of the applicant is sufficient of itself to invalidate a registered trade mark under Article 2 of the Civil Code. This decision has been welcomed by the trade mark community.
Posted by: Blog Administrator @ 05.48
Tags:
Bad faith
,
Turkey
,



Sharing on Social Media? Use the link below...
Perm-A-Link:
https://www.marques.org/blogs/class46?XID=BHA757
Reader Comments: 0
Post a Comment
MARQUES does not guarantee the accuracy of the information in this blog. The views are those of the individual contributors and do not necessarily reflect those of MARQUES. Seek professional advice before action on any information included here.
The Class 46 Archive