CLASS 46

Now in its twelfth year, Class 46 is dedicated to European trade mark law and practice. This weblog is written by a team of enthusiasts who want to spread the word and share their thoughts with others.
Who we all are...
FRIDAY, 11 JANUARY 2008
WIPO: Coke Blak goes back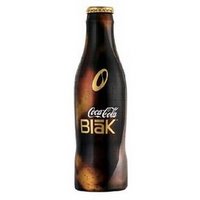 The WIPO arbitration panel has ordered the domain names cokeblak.com, cokeblak.net and cokeblak.org to be transferred to their legitimate owner, Coca-Cola company. John R. Keys, Jr. acting as a single panelist found that:
COCA-COLA BLAK and COKE BLAK are more recent and might not be famous in themselves. The first has been registered by the USPTO, and the second has been allowed for registration although not yet registered. Both have been used in commerce, publicized, and derive a significant degree of immediate public recognition and identification from their famous COCA-COLA and COKE components.

Each of the Domain Names is identical to Complainant's COKE BLAK trademark. The additions of the top level domains ".com", ".net" and ".org" to the word "cokeblak" are properly disregarded when considering a domain name's identity or confusing similarity to a trademark:
The Coca-Cola Company v Wissam Michi aka W Michi aka Wi Michi
,
Case No. D2007-1670
. Posted by: Tomasz Rychlicki @ 10.21
Tags:
Bad faith
,
Famous marks
,
WIPO Arbitration and Mediation Center
,



Sharing on Social Media? Use the link below...
Perm-A-Link:
https://www.marques.org/blogs/class46?XID=BHA68
Reader Comments: 0
Post a Comment
MARQUES does not guarantee the accuracy of the information in this blog. The views are those of the individual contributors and do not necessarily reflect those of MARQUES. Seek professional advice before action on any information included here.
The Class 46 Archive