CLASS 46

Now in its twelfth year, Class 46 is dedicated to European trade mark law and practice. This weblog is written by a team of enthusiasts who want to spread the word and share their thoughts with others.
Who we all are...
THURSDAY, 11 MARCH 2021
WIPO publishes 2020 Madrid System data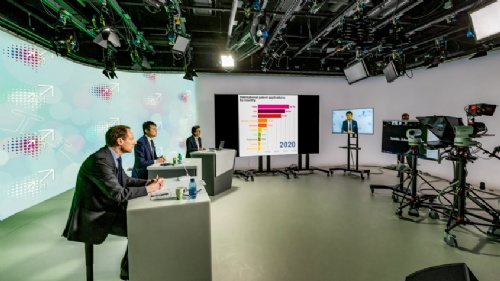 International trade mark applications via the Madrid System fell by 0.6% to 63,800 in 2020 – the first decline since 2009.
According to statistics recently published by WIPO, US-based applicants filed the most applications in 2020 (10,005) followed by those in Germany (7,334) and China (7,075).
Applications from China grew by 16.4% compared to 2019, while those from the UK grew by 5.1% and those from Italy by 3.6%. Other countries with significant growth were the Republic of Korea (3.4%), Canada (94.4%) and Denmark (11.5%).
The biggest filer in 2002 was Novartis AG with 233 applications, which climbed from third place. It was followed by Huawei Technologies (197), Shiseido Company (130), ADP Gauselmann (123) and L'Oréal (115).
The most popular class was class 9 (10.6% of total applications), followed by class 35 (8.1%) and class 42 (7.1%).
Perhaps indicating the impact of the COVID-19 pandemic on business and trade mark strategies, the biggest growth was in class 10 (21.1%) and class 5 (9.2%). These classes cover surgical, medical dental and veterinary apparatus etc, and pharmaceuticals and other preparations for medical purposes, respectively.
Domain name disputes
The WIPO statistics also show that a record 4,204 cases were filed under the UDRP in 2020. As reported previously on this blog, WIPO's Arbitration and Mediation Center passed 50,000 cases during the year.
Nearly a third of the cases were filed by parties in the US (1,359). France ranked second (786 cases) followed by the UK (411).
Read more and view the charts showing the latest trends in WIPO's announcement.
Photo of WIPO press conference by WIPO/BERROD.
Posted by: Blog Administrator @ 18.43
Tags:
Madrid System
,
WIPO
,
UDRP
,



Sharing on Social Media? Use the link below...
Perm-A-Link:
https://www.marques.org/blogs/class46?XID=BHA4970
Reader Comments: 0
Post a Comment
MARQUES does not guarantee the accuracy of the information in this blog. The views are those of the individual contributors and do not necessarily reflect those of MARQUES. Seek professional advice before action on any information included here.
The Class 46 Archive