CLASS 46

Now in its twelfth year, Class 46 is dedicated to European trade mark law and practice. This weblog is written by a team of enthusiasts who want to spread the word and share their thoughts with others.
Who we all are...
TUESDAY, 22 DECEMBER 2020
Latest Brexit developments ahead of 31 December deadline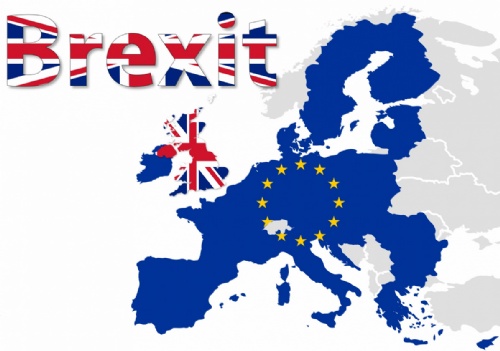 The UK IPO has published a notice regarding the impact of the end of the transition period on tribunal proceedings, and WIPO has published details of the extension of the UK's ratification of the Madrid Protocol to Gibraltar and Guernsey.
UK IPO Tribunal Practice Notice 2/2020
This was published on 21 December and can be viewed on the UK IPO website here. It outlines the main impacts on users of the IPO's Tribunal Service following the end of the transition period.
The notice covers the following topics: earlier marks under Section 5 of the Trade Marks Act 1994; comparable marks – use and reputation; other grounds of opposition/invalidation; impact of address for service changes; and effect of invalidity/revocation of existing EUTMs or RCDs.
Madrid Information Notice 77/2020
The Notice states: "On October 1, 2020, the Government of the United Kingdom of Great Britain and Northern Ireland (hereinafter referred to as 'the United Kingdom') deposited a declaration with the Director General of the World Intellectual Property Organization (WIPO) stating that the United Kingdom's ratification of the Protocol Relating to the Madrid Agreement Concerning the International Registration of Marks (hereinafter referred to as 'the Protocol') shall be extended to the territories of Gibraltar and the Bailiwick of Guernsey, as from January 1, 2021."
The Protocol will apply to Gibraltar in respect of designations of the UK bearing a date of 1 January 2021 or later.
Applicants and holders may designate the Bailiwick of Guernsey in applications and subsequent designations from 1 January 2021. The Guernsey Registry will be the Office of the designated Contracting Party in respect of these designations, and the Office of origin for international applications originating in Guernsey.
Posted by: Blog Administrator @ 16.16
Tags:
Brexit
,
UK IPO
,
WIPO
,
Tribunal
,



Sharing on Social Media? Use the link below...
Perm-A-Link:
https://www.marques.org/blogs/class46?XID=BHA4952
Reader Comments: 0
Post a Comment
MARQUES does not guarantee the accuracy of the information in this blog. The views are those of the individual contributors and do not necessarily reflect those of MARQUES. Seek professional advice before action on any information included here.
The Class 46 Archive