CLASS 46

Now in its twelfth year, Class 46 is dedicated to European trade mark law and practice. This weblog is written by a team of enthusiasts who want to spread the word and share their thoughts with others.
Who we all are...
TUESDAY, 1 DECEMBER 2020
MARQUES contributes to country names discussion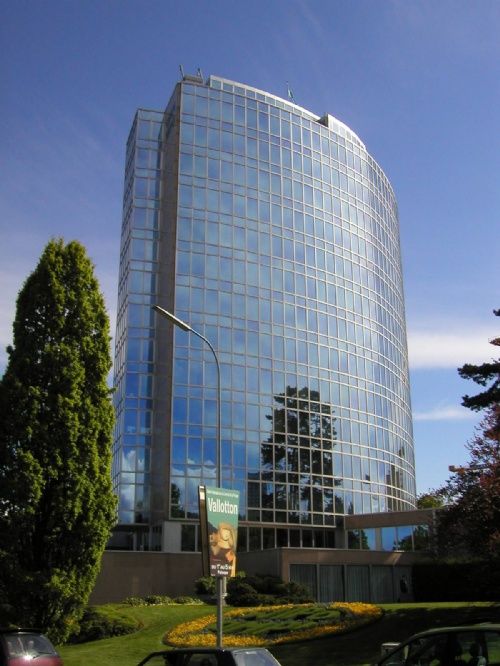 WIPO headquarters in Geneva
The MARQUES International Trademark Law and Practice Team, represented by Jessica Le Gros and Gavin Stenton, participated in the Forty-Third Session of WIPO's Standing Committee on the Law of Trademarks, Industrial Designs and Geographical Indications (SCT) last week.
The meeting was a hybrid virtual and in-person meeting, which worked well, with live simultaneous translation and contributions both remotely and in the meeting room.
The SCT is the forum by which member states of WIPO or the Paris Union, and official observer organisations such as MARQUES, gather to discuss issues, facilitate coordination and provide guidance on the progressive development of international law on trade marks, industrial designs and geographical indications, including the harmonization of national laws and procedures.
There were a number of important topics on the agenda this year, including new proposals around harmonized examination guidelines for trade marks that consist of or contain country names or geographical names of national significance.
MARQUES position on country names
MARQUES submitted a paper on this topic prepared by the International Trade Mark Law & Practice team, which advocates for clarity and harmonization of approach to country name trade marks.
The paper supports proposals made by some member states insofar as, relating to examination of trade marks, they state that trade marks consisting solely of a country name, or a country name with other [non-distinctive] elements, should be refused or invalidated where the use of that name:
a) is descriptive of the place of origin of the goods or services;
b) renders the mark as a whole misleading, deceptive or false in relation to the origin of the goods or services.
MARQUES also supports these above circumstances being grounds for opposition or cancellation. MARQUES would also support appropriate legal means being made available for interested parties to prevent the use of country names if such use is likely to deceive the public, for instance as to the nature, quality or geographical origin of the goods or services and to request the seizure of goods bearing false indications as to their source.
MARQUES is aware that many registered trade marks exist that consist of or incorporate country names, and are in use, by reputable brand owners. These trade marks do not function in a descriptive, misleading, deceptive or false way as to the origin of goods or services.
MARQUES is concerned that adopting a proposal that advocates the blanket refusal of all trade mark applications solely consisting of country names should be rejected, except in certain limited circumstances, is likely to prevent the registration of legitimate marks, and could lead to their invalidation, despite the significant investment and goodwill existing in those brands.
MARQUES therefore advocates the adoption of an approach that defines the circumstances in which a trade mark consisting of a country name should be rejected or invalidated, taking into consideration the manner in which the trade mark will be perceived or function, rather than solely because of the inclusion of a country name per se.
During the meeting, the SCT agreed to continue discussions on the topic at the Forty-Fourth Session of the SCT.
Posted by: Blog Administrator @ 09.16
Tags:
WIPO
,
SCT
,
country names
,
,
Perm-A-Link:
https://www.marques.org/blogs/class46?XID=BHA4939
Reader Comments: 0
Post a Comment
MARQUES does not guarantee the accuracy of the information in this blog. The views are those of the individual contributors and do not necessarily reflect those of MARQUES. Seek professional advice before action on any information included here.
The Class 46 Archive