CLASS 46

Now in its twelfth year, Class 46 is dedicated to European trade mark law and practice. This weblog is written by a team of enthusiasts who want to spread the word and share their thoughts with others.
Who we all are...
THURSDAY, 1 OCTOBER 2020
News from the virtual Observatory meeting
Petra Herkul, chair of the MARQUES Anti-Counterfeiting and Parallel Trade Team, reports from the virtual Observatory meeting in which representatives from a large number of stakeholders joined forces in taking action against counterfeits.
Day 1 report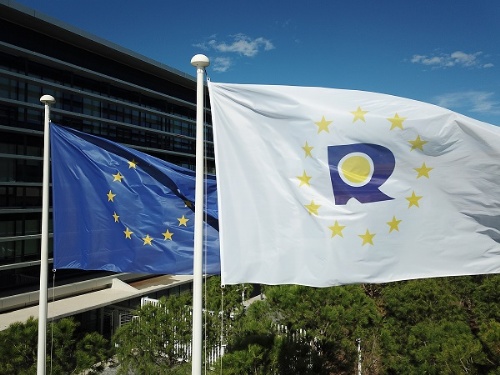 After a warm welcome from EUIPO Executive Director Mr Christian Archambeau on day 1, MEP members shared their concerns about the growing proportion (6.8%) of counterfeit products that are entering the European market.
They all agree that EU-wide collaboration is required, stressing that infringement of IP rights will not be tolerated and that new technologies may support us with addressing this.
Mr Paul Maier provided an overview of the main activities carried out by the EUIPO through the Observatory. Several completed and planned studies and publications were shared. Those interested can find them here.
Mr Jacky Marteau of OLAF shared the worrying substantial growth in sales of substandard medical products, connected to COVID-19, and stressed the need for collaboration to address not only this but any counterfeit product that enters the European market.
A number of speakers provided additional insights into how COVID-19 related counterfeit products are impacting EU markets, sharing examples of fake products that have been seized and that can bring harm to people. An increase is seen not only in medical-related products but also other consumer goods, due to the growth of online shopping.
Closing day 1, Mr Lopes de Mota, Portuguese Supreme Court judge, stressed the need to act against counterfeits because we need to protect the fundamental rights on which the EU has been grounded.
Day 2 report
On day 2 the draft work programme for 2021 was further discussed and MARQUES provided its suggestions and support. IP in education, public awareness and knowledge building are high on the agenda.
In the course of the morning, several speakers took the floor, amongst which Mr Tom Peperstrate, head of anti-counterfeiting unit bij FOD Economie/SPF Economie/FPS Economy shared the successful launch of the Belgian inter-ministerial commission for fighting against counterfeiting and piracy.
The IP Perception study update was presented and provided the results of this study which are expected to be shared soon.
In the last part of the meeting, speakers shared their perspective on how the EU can help tackling IPR infringement globally. Mr Ellis shared the activities of the International Expert Group, focusing on the BRI (Belt and Road Initiative). This relates to the building of infrastructure invested in by the Chinese government, which is from an IP perspective considered a dangerous development as it opens up new trade routes for counterfeiters.
The need for transparency related to Free Trade Zones was also mentioned as a project dealt with in that Expert Group, in relation to which OECD confirmed they are finalizing a recommendation to prevent IP misuse.
For those who want to know more about the Observatory you can find two short videos clarifying their activities here.
Petra Herkul is head of trade marks at DSM and Chair of the MARQUES ACPT Team
Posted by: Blog Administrator @ 15.23
Tags:
Observatory
,
EUIPO
,
counterfeiting
,
Perm-A-Link:
https://www.marques.org/blogs/class46?XID=BHA4917
Reader Comments: 0
Post a Comment
MARQUES does not guarantee the accuracy of the information in this blog. The views are those of the individual contributors and do not necessarily reflect those of MARQUES. Seek professional advice before action on any information included here.
The Class 46 Archive