CLASS 46

Now in its twelfth year, Class 46 is dedicated to European trade mark law and practice. This weblog is written by a team of enthusiasts who want to spread the word and share their thoughts with others.
Who we all are...
THURSDAY, 30 JULY 2020
EU-China Agreement opens a new era for GI protection
ZHU Zhigang of the MARQUES China Team provides an update on the EU-China GI Agreement.
In November 2019, China and the EU concluded the negotiations on a landmark bilateral agreement on geographical indications with commitments to very high-level of protection.
Upon authorization of signature of the agreement by the Council of the EU on 20 July 2020, the final text of the EU-China GI Agreement is expected to be signed before the end of 2020 and should enter into force soon after.
Protection for GIs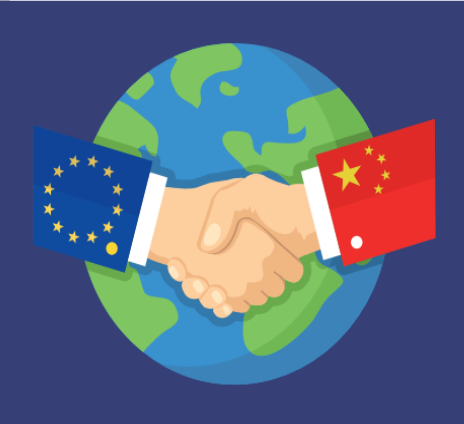 According to the agreement, 100 EU GIs in China and 100 Chinese GI in the EU will be protected against imitations and usurpation. Within four years after entry into force, another 175 EU GIs may be protected in China (and another 175 Chinese GIs may be protected in the EU).
In fact, many EU GIs had already been recognized and protected by China. Since 2012, EU GIs, including Champagne, Bordeaux, Margaux and Romanée-Conti have been granted protection in various legal proceedings such as trade mark oppositions, administrative raid actions, and civil actions. On 4 June 2020, the Shanghai Pudong People's Court handed down the first judgment in a criminal proceeding, which found the suspects criminally liable for counterfeiting the GI collective trademark Bordeaux.
Issues to be discussed
Nevertheless, some issues will remain to be discussed, in particular the most complex which is the concept of genericity of a GI.
For the European Union, a GI – once it has been recognized as such – cannot become generic (article 23.2 of the EU regulation on the protection of geographical indications of 21 November 2012).
However, Article 33 of the Measures for the Protection of Foreign Geographical Indications issued by the Administration of Quality Supervision Inspection and Quarantine (AQSIQ) in March 2016 opened the possibility for a Chinese court to revoke a foreign GI.
No detail explaining the circumstances in which a foreign GI can be revoked was provided. However, recently, the Measures were revised by the China National Intellectual Property Administration (CNIPA) and the terms "when the foreign GI has been revoked by a decision of the judiciary", were replaced by "where it is a generic name or has become a generic name in China". Furthermore, on 25 March 2020, the CNIPA released the draft of a Guide for Determining Geographical Indications as Generic Names, inviting public comments.
This Guide provides clear procedures allowing any party, not only to oppose the registration of a GI, but also to apply for the revocation of a registered GI based on genericity, thus allowing market access and exports of the products bearing the GI.
This evolution appears to have been made in accordance with the first phase of the US-China Economic and Trade Agreement signed on 15 January 2020, in which the US insisted that China should create procedures allowing the genericity of a foreign GI in China, even if the foreign GI remains valid in its country of origin.
This, of course, is in absolute contradiction with the European principle according to which a GI shall not become generic, at least as long as it is protected as a GI in its country of origin.
The EU China GI Agreement does not address this issue which, among a number of other topics, will remain to be discussed between the two parties.
Mr. ZHU Zhigang is a partner and attorney-at-law with Wanhuida Law Firm, and a member of the MARQUES China Team
Posted by: Blog Administrator @ 08.22
Tags:
GI
,
China
,
geographical indication
,



Sharing on Social Media? Use the link below...
Perm-A-Link:
https://www.marques.org/blogs/class46?XID=BHA4894
Reader Comments: 0
Post a Comment
MARQUES does not guarantee the accuracy of the information in this blog. The views are those of the individual contributors and do not necessarily reflect those of MARQUES. Seek professional advice before action on any information included here.
The Class 46 Archive