CLASS 46

Now in its twelfth year, Class 46 is dedicated to European trade mark law and practice. This weblog is written by a team of enthusiasts who want to spread the word and share their thoughts with others.
Who we all are...
TUESDAY, 13 AUGUST 2019
IP fees exempted from US sanctions on Venezuela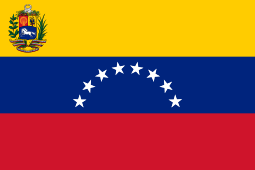 General License 27 published by the US Office of Foreign Assets Control (OFAC) on 6 August allows payments to the Venezuelan Government for filing, prosecution and maintenance of patent, trade mark, copyright or other forms of IP protection in Venezuela, including opposition and infringement proceedings.
New US Government sanctions (Executive Order Blocking Property of the Government of Venezuela; EO 13884) prohibit US individuals or companies from engaging in transactions with the Government of Venezuela, by broadening the definition of Government of Venezuela to include not only the state and named officials but also all property and property interests of the Government of Venezuela (Section 6(d), e.g., political subdivisions, agencies, entities and persons controlled directly or indirectly by the Government).
In the case of IP matters in Venezuela, on 6 August 2019OFAC published 13 new general licences that excused US persons from the terms of the Executive Order. In particular, General Licence 27 authorises transactions in connection with the protection of IP rights in the US or Venezuela. Expressly permitted are the filing, prosecution and maintenance of any patent, trade mark, copyright, or other form of IP protection in Venezuela, as well as the filing and prosecution of opposition or infringement proceedings with respect to an IP right, or the entry of a defence in such proceedings.
General License 27 authorises US persons to pay fees to the Government of Venezuela, and to pay reasonable and customary fees and charges to attorneys and representatives within the US or Venezuela in connection with IP transactions. Find out more information from The US Treasury here.
This is a guest post written for Class 46 by Ricardo Alberto Antequera and Ricardo Enrique Antequera of Antequera Parilli & Rodriguez in Venezuela, a member of MARQUES
Posted by: Blog Administrator @ 08.28
Tags:
Venezuela
,
OFAC
,
sanctions
,
Perm-A-Link:
https://www.marques.org/blogs/class46?XID=BHA4770
MARQUES does not guarantee the accuracy of the information in this blog. The views are those of the individual contributors and do not necessarily reflect those of MARQUES. Seek professional advice before action on any information included here.
The Class 46 Archive