CLASS 46

Now in its twelfth year, Class 46 is dedicated to European trade mark law and practice. This weblog is written by a team of enthusiasts who want to spread the word and share their thoughts with others.
Who we all are...
WEDNESDAY, 13 MARCH 2019
Seminar on the Madrid System, Geneva, 24 and 25 April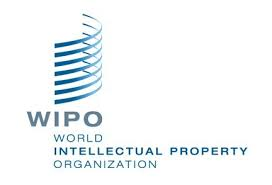 WIPO is hosting a Seminar on the Practical Aspects of the Madrid System in Geneva on 24 to 25 April 2019 and registration is now open.
According to WIPO's website:
As before, this highly popular and hands-on masterclass focuses on a wide range of Madrid System processes and procedures, such as filing an international application and managing registrations. It also serves as a useful platform for participants to exchange knowledge and ideas, and provides a forum for feedback that will help us continuously improve and enhance the System for our fast-expanding user base.
WIPO speakers will give presentations on WIPO's role in the Madrid System, cover some of the System's recent developments, and introduce a range of new and improved online services. We will also explore the role of the Designated Contracting Party in some depth.
Moreover, our special guest speaker will be Mr. Gavin Stenton, Partner at Penningtons Manches LLP in the United Kingdom. Mr. Stenton will share his experiences in responding to refusals, and discuss issues relating to the United Kingdom.
The provisional programme is available here (PDF).
Registration can be made until 18 April 2019 and the fee is CHF600 (including materials, lunches, morning and afternoon tea).
Posted by: Blog Administrator @ 11.43
Tags:
Madrid System
,
WIPO
,
Perm-A-Link:
https://www.marques.org/blogs/class46?XID=BHA4720
MARQUES does not guarantee the accuracy of the information in this blog. The views are those of the individual contributors and do not necessarily reflect those of MARQUES. Seek professional advice before action on any information included here.
The Class 46 Archive