CLASS 46

Now in its twelfth year, Class 46 is dedicated to European trade mark law and practice. This weblog is written by a team of enthusiasts who want to spread the word and share their thoughts with others.
Who we all are...
FRIDAY, 3 JUNE 2016
Louboutin soles: now the CJEU gets involved
A new reference is on its way from the Netherlands to the Court of Justice of the European Union: it's Case C-163/16, Louboutin et Christian Louboutin. As readers might guess, this is the latest in a protracted series of red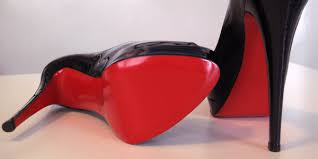 sole cases involving a much-desired and much-emulated fashion icon -- the Louboutin red sole.
The question referred for the court's consideration is this:
Is the notion of 'shape' within the meaning of Article 3(1)(e)(iii) of Directive 2008/95/EC to approximate the laws of other Member States relating to Trade Marks limited to the three-dimensional properties of the goods, such as their contours, measurements and volume (expressed three-dimensionally), or does it include other (non three-dimensional) properties, such as their colour?
If you would like to comment on this case and advise the UK IPO as to whether the UK should make representations, just email policy@ipo.gov.uk by 14 June 2016 and tell them what you think.
Posted by: Blog Administrator @ 09.55
Tags:
CJEU reference
,



Sharing on Social Media? Use the link below...
Perm-A-Link:
https://www.marques.org/blogs/class46?XID=BHA4379
Reader Comments: 0
Post a Comment
MARQUES does not guarantee the accuracy of the information in this blog. The views are those of the individual contributors and do not necessarily reflect those of MARQUES. Seek professional advice before action on any information included here.
The Class 46 Archive