CLASS 46

Now in its twelfth year, Class 46 is dedicated to European trade mark law and practice. This weblog is written by a team of enthusiasts who want to spread the word and share their thoughts with others.
Who we all are...
FRIDAY, 13 MAY 2016
General Court: Aroma is evocative, not descriptive for cooking ustensils
In case T‑749/14, Mr Peter Chung-Yuan Chang registered the word mark AROMA for goods in Class 7: 'Electrical cooking utensils, namely juicer, juice extractors, pasta makers for domestic use, food processors and blenders'; and Class 11: 'Electrical cooking utensils, namely convention cooking ovens for domestic use, automatic bread makers for domestic use, food steamers for domestic use, grills, deep fryers, sandwich makers, waffle makers, soup warmers, rice cookers and warmers, food dehydrators, skillets, pressure cookers, hot plates, toaster ovens and roaster ovens, ice cream makers, and slow cookers'.
BSH Hausgeräte GmbH applied for a declaration of invalidity under Article 52(1)(a) of EUTMR read in conjunction with Article 7(1)(b) and (c) of that regulation.
The Fourth Board of Appeal of EUIPO overturned the Cancellation Division holding that the sign AROMA, which meaning, especially in English, German, Spanish and Italian, is synonymous with 'flavour', 'smell', 'scent', 'perfume', 'bouquet' and 'fragrance', could due to a direct and unequivocal conceptual link between the goods and the term 'aroma', be immediately perceived by the relevant public as referring to an essential characteristic or intended use of the goods.
Since the mark at issue was a purely descriptive indication of the goods covered, it was also devoid of distinctive character. Finally, the mark had not in any way acquired distinctive character under Article 7(3) of that CTMR, as the applicant had failed to show the use which had been made of it in Germany, for example, where the sign AROMA is descriptive.
The applicant appealed to the General Court submitting that the Board of Appeal carried out an elaborate and complex form of reasoning, which an average consumer would not undertake, and accordingly assigned an indirect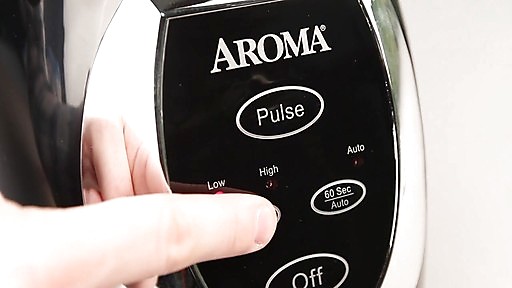 meaning to the sign AROMA. In addition, the meaning of the term 'aroma' never refers directly to the appliance itself, but to the food which is cooked in it, with the result that the word sign AROMA cannot be associated with either a characteristic or an intended use of the goods covered by that sign.
The General Court annulled the BoA's decision finding that the mark AROMA requires a certain degree of interpretation on the part of consumers, who will be unable to associate the mark directly with the goods because the intended use of the goods at issue is not to preserve or accentuate the taste of foodstuffs and beverages, as EUIPO claims, but to prepare, cook, transform, process, heat, mix, blend, toast or roast foodstuffs and beverages.
That mark can even be regarded as demonstrating a certain degree of originality, since the term 'aroma' is not normally used in such a context and requires interpretation by the relevant public or a cognitive process to be set off in their minds to enable them to arrive at a conclusion as to the relationship, which is only remotely evocative, between the mark applied for and the goods covered.
Posted by: Laetitia Lagarde @ 19.25
Tags:
general court
,
aroma
,
absolute grounds
,
cooking,
,



Sharing on Social Media? Use the link below...
Perm-A-Link:
https://www.marques.org/blogs/class46?XID=BHA4366
Reader Comments: 0
Post a Comment
MARQUES does not guarantee the accuracy of the information in this blog. The views are those of the individual contributors and do not necessarily reflect those of MARQUES. Seek professional advice before action on any information included here.
The Class 46 Archive