CLASS 46

Now in its twelfth year, Class 46 is dedicated to European trade mark law and practice. This weblog is written by a team of enthusiasts who want to spread the word and share their thoughts with others.
Who we all are...
TUESDAY, 5 JANUARY 2016
A Greek micro-trend: From class headings to class overload?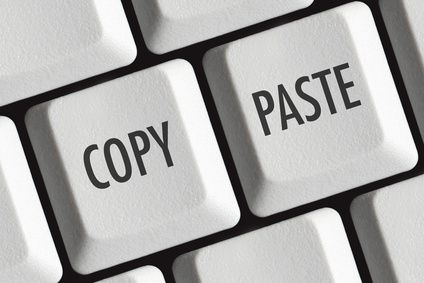 In the days of old (or at least prior to
IP Translator
), the practice of domestic filers of Greek trade marks was clear: Description of goods / services simply meant copying the relevant class heading. Particularly in the case of non-IP law practitioners, it seemed as though the world, and the Nice classification, started and ended with class headings. And then came the
IP Translator
judgment, combined with the Greek TM Office's welcome determination to closely follow OHIM' convergence initiatives. In this context, TM Class was wisely and correctly referred to as the "go-to" tool for accurate and acceptable goods and services descriptions.
But, at least based on recent examples from matters handled and a bit of TM watching, this blogger has noticed a micro-trend, common amongst domestic Greek trade mark filers, whether general, non-IP, practitioners or brand owners filing on their own: TM Class is not used as a tool of clarity and precision, but as a goods and services description aggregator. Filers seem to have the tendency to include in the goods / services description anything their TM Class term search will produce. The results can be fascinating and funny, with overlapping descriptions, such as "olive oil; olive oils; olive oil for food; olive oil [for food]; olive oil for human consumption".
Is that so bad? Not really, but for those tempted to claim goods description (and protection) for goods they do not produce or trade in, there are hidden opposition risks, as well as non-use revocation pitfalls. The exercise of deciding on goods / services description is not a light one and the help of TM Class significant, particularly for non experienced users of the Greek TM system. This blogger hopes that, after a while, they will understand that TM Class is not meant to substitute or automate this mental process (otherwise known as common business sense).
Posted by: Nikos Prentoulis @ 23.18
Tags:
Greece
,
filing
,
description of goods / services
,
class headings
,
TM Class
,



Sharing on Social Media? Use the link below...
Perm-A-Link:
https://www.marques.org/blogs/class46?XID=BHA4269
Reader Comments: 0
Post a Comment
MARQUES does not guarantee the accuracy of the information in this blog. The views are those of the individual contributors and do not necessarily reflect those of MARQUES. Seek professional advice before action on any information included here.
The Class 46 Archive