CLASS 46

Now in its twelfth year, Class 46 is dedicated to European trade mark law and practice. This weblog is written by a team of enthusiasts who want to spread the word and share their thoughts with others.
Who we all are...
TUESDAY, 11 NOVEMBER 2014
General Court: Bugui v. Bugui
In Case T-543/12, Juan Candido Rubio Ferrer and Alberto Rubio Ferrer applied for the following CTM for the
following goods in Class 31 "agricultural products, fruits, etc.", and services in Class 35, including "import and export services" and Class 39 "distribution and transportation services".
The opponent Xavier Grau Ferrer filed an opposition on the basis of earlier Spanish TM and earlier CTM registered for goods and services in Classes 31, 32 and 39 including "agricultural products, fruits, drinks and fruit juices, etc".

The Opposition Division rejected partly the opposition. Firstly the existence and validity of the earlier Spanish right (represented left) had not been filed on time. Secondly, genuine use of the earlier CTM (represented right) had been demonstrated only for "fresh fruits". For the similar

or identical goods, there is a likelihood of confusion due to the similarity of the signs.
Both applicants and opponent filed appeals. The Boards of Appeal confirmed that the validity of the earlier Spanish right had not been proved on time. On the other hand, it found that the evidence filed did not demonstrate use of the CTM as it was registered, and rejected the opposition.
The opponent filed an appeal before the General Court which annulled the contested decisions.
In the first place, the BoA had failed to state the reasons why it did not take into consideration additional evidence filed for the first time before it (discretionary power according to article 76 (2) CTMR), regarding the alleged validity of the earlier Spanish right (i.e.: extract from Sitadex database).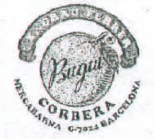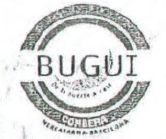 In the second place, the General Court found that the evidence filed by the opponent, including invoices, representing the signs above, did demonstrate sufficient genuine use for the relevant period. The additional decorative elements such as "fruits from the Spanish vegetable gardens" (frutos de la huerta espanola" or "de la huerta a casa" (from the garden to home) did not alter the distinctive character of the registered sign. The case will be sent back to the Boards which must assess whether there is a likelihood of confusion between the signs.
Posted by: Laetitia Lagarde @ 04.44
Tags:
General Court
,
genuine use
,
bugui
,



Sharing on Social Media? Use the link below...
Perm-A-Link:
https://www.marques.org/blogs/class46?XID=BHA3920
Reader Comments: 0
Post a Comment
MARQUES does not guarantee the accuracy of the information in this blog. The views are those of the individual contributors and do not necessarily reflect those of MARQUES. Seek professional advice before action on any information included here.
The Class 46 Archive