CLASS 46

Now in its twelfth year, Class 46 is dedicated to European trade mark law and practice. This weblog is written by a team of enthusiasts who want to spread the word and share their thoughts with others.
Who we all are...
FRIDAY, 24 OCTOBER 2014
Mad about Madrid? Here's a seminar to put your mind at rest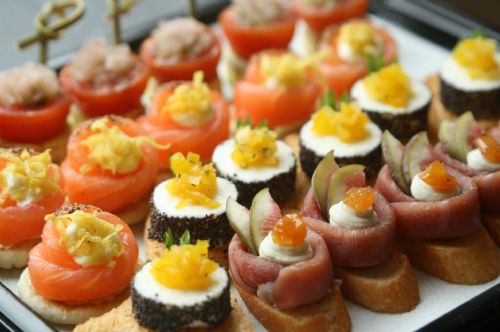 MARQUES's friends at the World Intellectual Property Organization (WIPO) have told us the news that there is an upcoming Seminar on the Madrid System for the International Registration of Marks. Such is its importance and prestige that the seminar will will be held at the very headquarters of WIPO, Geneva, Switzerland on 20 and 21 November 2014. If this lovely and historical building could talk, we would learn some fascinating information about the Madrid System and how the Agreement gave way to the Protocol, as well as how many canapés have been served at WIPO receptions since it first opened its doors.
Illustration: WIPO seminars, like canapés, are designed to stimulate the appetite ...
If you are reading this blogpost, you are probably on your computer or mobile communications device from which you can access the seminar's provisional program, If so, general Information and the online registration facility for this event are just one small click away, here. Registration remains open till 14 November 2014 [that's not very far away but, if you don't like deadlines, you probably aren't a trade mark practitioner anyway].
Posted by: Blog Administrator @ 11.51
Tags:
WIPO seminar
,
Madrid System
,



Sharing on Social Media? Use the link below...
Perm-A-Link:
https://www.marques.org/blogs/class46?XID=BHA3902
Reader Comments: 0
Post a Comment
MARQUES does not guarantee the accuracy of the information in this blog. The views are those of the individual contributors and do not necessarily reflect those of MARQUES. Seek professional advice before action on any information included here.
The Class 46 Archive