CLASS 46

Now in its twelfth year, Class 46 is dedicated to European trade mark law and practice. This weblog is written by a team of enthusiasts who want to spread the word and share their thoughts with others.
Who we all are...
MONDAY, 1 SEPTEMBER 2014
Poland: the nature of services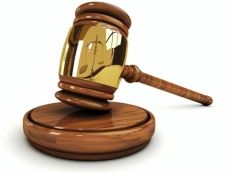 The Regional Court in Szczecin in its decision of 18 June 2014 case file VI Kp 84/14 ruled that the provisions of Article 305 of the Polish Industrial Property Law (IPL) that provides that anyone marking goods with a counterfeit trade mark, registered trade mark for which one does not have the right to use, for the purpose of introducing them on the market or anyone who is making a turnover of goods bearing such trade mark, shall be liable to a fine, limitation of freedom or imprisonment for a period of up to two years, do not apply to services for which a trade mark was registered for. The Court noted that the definition of goods in the IPL also covers services, however, all incriminated actions that are subject to the provisions of Article 305 of the IPL, were defined very narrowly and do not apply to trade mark's use in advertising services. According to the Court, this view is shared by legal commentators who agreed that the protection provided in Article 305 of the IPL only covers the rights to mark the goods by the entitled person. Based on the principle of guarantee in the criminal law, the Court did not agreed for the analogy in order to extend the protection. The principle of the guarantee of law provides that those who do not violate the rules of law will not suffer negative consequences from the state. This function is of particular importance in the system of criminal law. By establishing sanctions for violation of, or for exposure of certain goods (criminalization) the legislator expresses its will to secure respect for such interests (the protective function of law), but also ensures (guarantee function of law) those who did not commit a criminal act, that they will not be held criminally responsible. The Court added that due to the nature of the service, it can not be introduced to the market, or be subject to market turnover. Posted by: Tomasz Rychlicki @ 18.04
Tags:
Poland
,
criminal law
,
trade mark infringement
,
services
,
Polish Industrial Property Law
,



Sharing on Social Media? Use the link below...
Perm-A-Link:
https://www.marques.org/blogs/class46?XID=BHA3830
Reader Comments: 0
Post a Comment
MARQUES does not guarantee the accuracy of the information in this blog. The views are those of the individual contributors and do not necessarily reflect those of MARQUES. Seek professional advice before action on any information included here.
The Class 46 Archive