CLASS 46

Now in its twelfth year, Class 46 is dedicated to European trade mark law and practice. This weblog is written by a team of enthusiasts who want to spread the word and share their thoughts with others.
Who we all are...
MONDAY, 12 MAY 2014
Coexistence Agreement Workshop: a Brussels reminder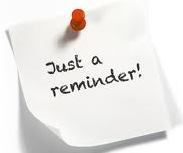 One of the delightful things about attending this year's annual International Trademark Association Meeting (or #INTA14 as it's known on the Twittersphere) is the opportunity to chat to many trade mark friends, experts and enthusiasts, including plenty folk from MARQUES who, though they too live and work in Europe, are sometimes easier to find when we're all further afield.
One such person whom I encountered in Hong Kong yesterday was Philippe Péters, who took the opportunity to remind me to remind readers of the next MARQUES Coexistence Agreement Workshop -- in which he is a participant.
So, to please Philippe and in case you've forgotten, this workshop will be held in Brussels, Belgium, on Thursday 5 June. The venue will be the offices of law firm NautaDutilh, Chaussée de la Hulpe 120, 1000 Brussels. The objective of this workshop, conducted in English and led by Philippe Péters and Tanguy de Haan (both from the host firm), is to sensitise participants to the commercial and legal issues that arise when the potential conflict of two or more businesses with similar brands and trade marks may be avoided by negotiating a prior rights agreement.
There is a minimal registration charge of just € 25, which makes this event about the best value for money that you could wish for. Further details are available here, so don't hestate -- registrate!
Posted by: Blog Administrator @ 10.59
Tags:
coexistence agreement workshop
,



Sharing on Social Media? Use the link below...
Perm-A-Link:
https://www.marques.org/blogs/class46?XID=BHA3708
Reader Comments: 0
Post a Comment
MARQUES does not guarantee the accuracy of the information in this blog. The views are those of the individual contributors and do not necessarily reflect those of MARQUES. Seek professional advice before action on any information included here.
The Class 46 Archive