CLASS 46

Now in its twelfth year, Class 46 is dedicated to European trade mark law and practice. This weblog is written by a team of enthusiasts who want to spread the word and share their thoughts with others.
Who we all are...
MONDAY, 22 APRIL 2013
How to calculate infringement damages: a very English approach?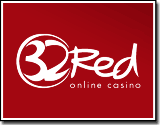 32Red Plc v WHG (International) Ltd& Others
[2013] EWHC 815
(Ch), a decision in the Chancery Division of the High Court, England and Wales, on 12 April 2013, provides a fascinating insight into the way that at least one major trial court in Europe calculates damages for trade mark infringement. The facts, which are somewhat complex, can be read
here
-- but it's not necessary to read them in order to appreciate the salient points of this judgment, which are as follows:
* there are limits to the extent to which a court would have regard to the parties' actual attributes when assessing damages on the "user" principle -- that the amount awarded would represent the sum that the infringer would be reasonably expected to pay the trade mark owner for the wrongful use, had there been a relationship between them of willing licensor and willing licensee.




* it would be assumed that both parties would have been willing to make a deal and would have acted reasonably -- even if, in reality, that was not the case.




* in an IP context, the "actual licensor" and "actual licensee" are assumed to bargain "as they are, with their strengths and weaknesses".




* the fact that a non-infringing alternative to using the plaintiff's mark existed was a relevant factor in calculating a reasonable royalty.
The decision, which is firmly embedded in principles of English case law, is also notable for the fact that no mention is made of the Intellectual Property Enforcement Directive, 2004/48.
This blogger wonders how long it will be before principles of assessment of damages for trade mark infringement will be consistent throughout the territory of the single market.
Posted by: Blog Administrator @ 18.02
Tags:
damages
,
Perm-A-Link:
https://www.marques.org/blogs/class46?XID=BHA3196
MARQUES does not guarantee the accuracy of the information in this blog. The views are those of the individual contributors and do not necessarily reflect those of MARQUES. Seek professional advice before action on any information included here.
The Class 46 Archive