CLASS 46

Now in its twelfth year, Class 46 is dedicated to European trade mark law and practice. This weblog is written by a team of enthusiasts who want to spread the word and share their thoughts with others.
Who we all are...
THURSDAY, 21 MARCH 2013
General Court: Caffè Kimbo v. Bimbo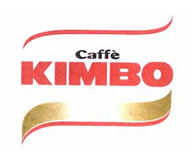 In Case T-277/12 Café do Brasil SpA (Naples, Italy) applied for "Caffè KIMBO" represented here right for the following goods: 'Coffee, tea, cocoa, sugar, rice, tapioca, sago, coffee substitutes; flour and preparations made from cereals, bread, pastry and confectionery, ices; honey, treacles; yeast, baking-powder; salt, mustard; vinegar sauces (condiments); relish; ice'.
Bimbo, SA (Barcelona, Spain)brought an opposition on the grounds of Article8(1)(a) and (b) and Article 8(5)CTMR on the basis of earlier Spanish marks BIMBO.
The opposition must be examined on the basis of the earlier unregistered mark 'BIMBO', which is well-known in Spain (see Bimbo doughnuts here as reported by the IpKat), and has been substantiated only in respect of 'packaged sliced bread'.
The 4th Board of Appeal of OHIM upheld that appeal in part and annulled the Opposition Division's decision in so far as it rejected the CTM application in respect of 'flour, confectionery, ices, yeast and bakin
g-powder' because they have a different nature, purpose and method of use from the earlier mark's goods.
The GC confirmed the BoA's holding, finding that the signs are similar overall and there is a likelihood of confusion for the similar goods, namely 'preparations made from cereals, bread, pastry'.
It must be pointed out that the GC rejected the Opponent's pleas relating to the infringement of Articles 64, 75 and 76 CTMR, holding that the BoA had correctly examined the items of evidence provided to substantiate the existence and extent of the well-known trade mark relied upon as the basis of the opposition and in subsequently making a comparison of the goods, having regard to all the goods in respect of which the opposition had initially been upheld.
Posted by: Laetitia Lagarde @ 13.56
Tags:
General Court
,
likelihood of confusion
,
kimbo
,
bimbo
,



Sharing on Social Media? Use the link below...
Perm-A-Link:
https://www.marques.org/blogs/class46?XID=BHA3160
Reader Comments: 0
Post a Comment
MARQUES does not guarantee the accuracy of the information in this blog. The views are those of the individual contributors and do not necessarily reflect those of MARQUES. Seek professional advice before action on any information included here.
The Class 46 Archive