CLASS 46

Now in its twelfth year, Class 46 is dedicated to European trade mark law and practice. This weblog is written by a team of enthusiasts who want to spread the word and share their thoughts with others.
Who we all are...
MONDAY, 10 SEPTEMBER 2012
Poland: invalidation of trade marks and the interest of holder

On 2 January 2007, the Polish Patent Office granted the right of protection for the word-figurative trade mark GLOBAL R-192958 for the Polish entrepreneur Marek Stefaniak from Gdańsk, for goods and services in Classes 9, 16, 35, 37, 38, 39, 41, 42 and 43. On 30 July 2008, the Swedish company Global Refund Holdings AB filed the request for invalidation for goods in Classes 9 and 16 and for services in Class 35. Global Refund argued that the sign in question is similar to its trade mark G GLOBAL REFUND IR-688582.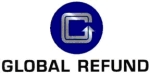 The Polish Patent Office in its decision of 1 June 2010 case no. Sp. 148/09 found similarity of goods and services and decided that both trade marks share the same word element which may cause consumers' confusion. Therefore, the PPO invalidated the right of protection. Marek Stefaniak filed a complaint against this decision.
The Voivodeship Administrative Court in its judgment of 17 August 2011 case file
VI SA/Wa 557/11
ruled that according to the provisions of Article 255(4) of the IPL, the PPO decided and settles cases in litigation procedure within the scope of the request and should be bound by the legal ground invoked by the requesting party. Thus, the request for invalidation of the right of protection for a trade mark define the scope of the administrative case by defining its borders, both as to the facts and the legal basis for the request. This rule in this proceeding was even more important because it was contradictory procedure, and thus characterized by adversTrebuchet MS nature. A party that initiates the dispute also determines to what extent the statutory requirements were not met in order to obtain a trade mark registration and submits evidence in support of its position. The settlement of case within the scope of the request means that these limits can not be exceeded. In the opinion of the Court, going beyond the scope of the request for invalidation of the registration violates the interests of the holder of the registration. The judgment is final. Posted by: Tomasz Rychlicki @ 08.55
Tags:
Polish Act on Industrial Property Law
,
Polish Administrative Proceedings Code
,
similarity of goods
,
similarity of signs
,
trade mark invalidation
,
trademark law
,
Voivodeship Administrative Court
,



Sharing on Social Media? Use the link below...
Perm-A-Link:
https://www.marques.org/blogs/class46?XID=BHA2959
Reader Comments: 0
Post a Comment
MARQUES does not guarantee the accuracy of the information in this blog. The views are those of the individual contributors and do not necessarily reflect those of MARQUES. Seek professional advice before action on any information included here.
The Class 46 Archive