CLASS 46

Now in its twelfth year, Class 46 is dedicated to European trade mark law and practice. This weblog is written by a team of enthusiasts who want to spread the word and share their thoughts with others.
Who we all are...
WEDNESDAY, 30 APRIL 2008
WIPO: T-mobile for Deutsche Telekom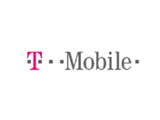 The WIPO arbitration panel has ruled that fifteen domain names which included different variations of T-Mobile or T-online phrases had been registered in bad faith and ordered that those domains be transferred to their legitimate owner Deutsche Telekom AG, of Munich, Germany. Warwick Smith, acting as sole panelist, ruled that


"The use of the letter "t" at the beginning of each of the Domain Names, and the use of the abbreviation "de", are also clear indicators of both prior knowledge of the Complainant and its marks, and bad faith intent. First, the uses of the words "mobile" and "online" in all of the Domain Names, direct the reader's attention to the fields of mobile telecommunications and the Internet respectively. The use of the letter "t" in all of the Domain Names, then directs Internet users' attention to the Complainant, a leading player in the mobile telecommunications and ISP markets, which has adopted the letter "T" as the distinctive part of its relevant trade marks. The use of the abbreviation "de" (the country code top level domain for the Complainant's home country, Germany) in many of the Domain Names removes any possible doubt that the registration of the Domain Names was intended to bring the Complainant and its businesses to the minds of Internet users reading the Domain Names. The Panel also accepts the Complainant's submission that the registration of such a high number of similar domain names at once, makes it highly improbable that any person registering or acquiring the Domain Names would not have appreciated the connections between the Domain Names and the Complainant and its businesses.

Deutsche Telekom AG v. Andrew Miller
,
Case No. D2008-0296
of 17 April 2008.
Previous cases
reported
by Class46 regarding T-mobile trademarks include
Deutsche Telekom AG v Piotr Rusinowski
,
Case No. D2007-1707
, from 23 January 2008. Posted by: Tomasz Rychlicki @ 09.35
Tags:
Bad faith
,
WIPO Arbitration and Mediation Center
,



Sharing on Social Media? Use the link below...
Perm-A-Link:
https://www.marques.org/blogs/class46?XID=BHA279
Reader Comments: 0
Post a Comment
MARQUES does not guarantee the accuracy of the information in this blog. The views are those of the individual contributors and do not necessarily reflect those of MARQUES. Seek professional advice before action on any information included here.
The Class 46 Archive